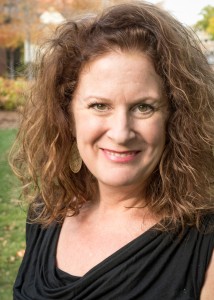 When Augsburg celebrates its sesquicentennial year, Associate Professor and Theater Arts Department Chair Darcey Engen '88 will have dual roles. She and Athletic Director Jeff Swenson '79 will co-chair the entire celebration, from the opening gala at Homecoming 2019 to the final wrap at Homecoming 2020. She will also oversee her own department's contribution to the festivities. Though the main events are still years away, it's already obvious that the veteran actor and director relishes playing both parts.
"It's not quite on the radar yet, but people are starting to get excited. And I am grateful and excited to be part of that process," Engen says.
She and Swenson have embarked on their mission with minds wide open, first collecting research from other institutions, then, last fall, visiting each department personally. "It's not about our personal vision, but about being expert communicators with our constituents—faculty, staff, students, friends, advisors. We're gathering our vision as a group. And we're just beginning," she says.
Celebration goals are multifaceted. "We'll be welcoming alums back, but we'll also be instilling in current students what a special time this is, and how lucky we are to be around for this monumental event. We want to capture the essence of what that means for each department and its current students as well as former students who are now professionals in their fields. That's the recipe people are wrestling with," adds Engen. Continue reading "Enemy of the People planned for sesquicentennial" →