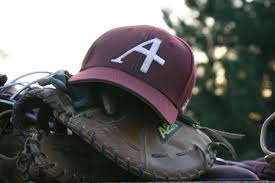 Augsburg head baseball coach Keith Bateman and head softball coach Tim Gormley are excited to invite you to an Augsburg gathering in Tucson, AZ!
The Augsburg baseball and softball teams will be down in Tucson for their Spring Break trips from Friday, March 14, to Friday, March 21.
The baseball games in Tucson will be played at the Kino Sports Complex. After their double-header on Monday, March 17, there will be a picnic with the team at 4:00 p.m., at Gene Reid Park in Tucson. This is an annual event that has traditionally been attended by the players, parents and alumni. This year A-Club President Bruce Nelson '71 will be at the picnic, as well as Augsburg alumnus and NCAA coaching great Lute Olson '56.
We would be honored if you would join us to meet the teams and spend some time in fellowship. RSVP to alumni@augsburg.edu or call 612-330-1085.
Kino Sports Complex – 2500 E Ajo Way, Tucson, AZ 85713
Gene Reid Park – 900 S Randolph Way, Tucson, AZ 85716