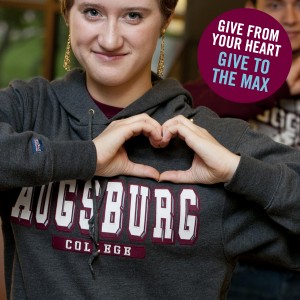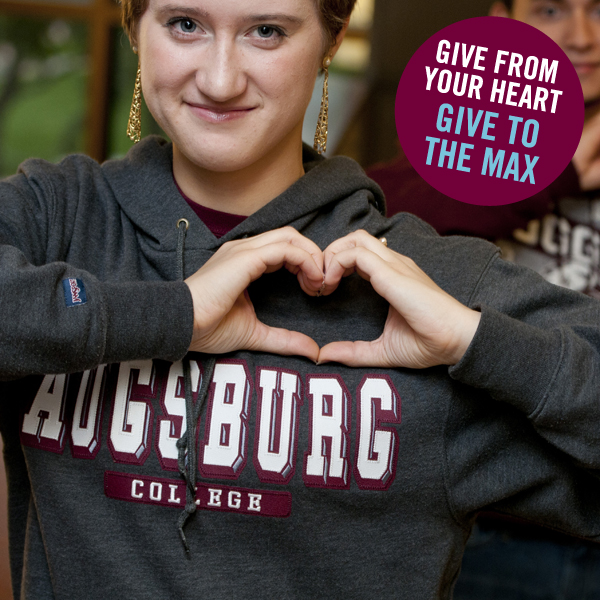 Volunteer to help make Give to the Max Day a success!
Give to the Max Day is back on November 13, 2014, and Augsburg is once again vying to finish in first place among all Minnesota colleges and universities. Last year on Give to the Max Day, more than 830 Augsburg donors gave more than $313,000 for programs across campus from Campus Kitchen to Volleyball. It was the largest single day of giving in Augsburg history!
We are back at it again starting even earlier this year to make sure we soar over our competition and fund vital programs across campus! 
Are you interested in helping to make this year's Give to the Max Day a success? Contact the Annual Giving office at 612-330-1179 or krousega@augsburg.edu. We are looking for volunteers to help reach out to alumni and friends of the College, be active on social media, help strategize for one of the projects, and plan the day's events. If you have some passion and some Auggie Pride, we want your help!
Thanks in advance for your help on Give to the Max Day 2014!
Ben Krouse-Gagne and Martha Truax
Office of Annual Giving