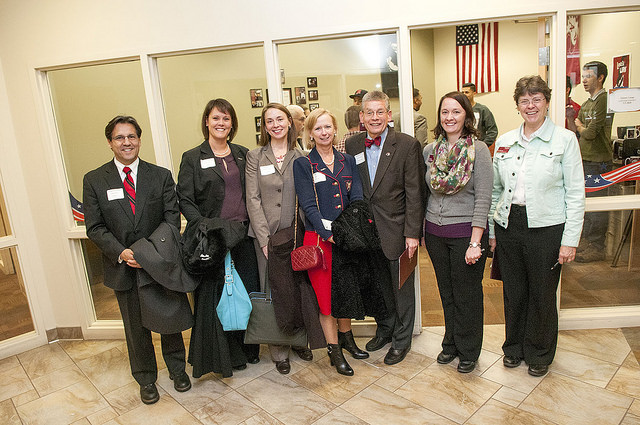 Augsburg College and U.S. Bank celebrated the opening of a new campus Veterans' Lounge with a dedication ceremony on November 10. The newly renovated Veterans' Lounge, located in Room 110 of Oren Gateway Center, honors the contributions that student veterans have made to their country. The lounge will host meetings with veteran support staff and features a veteran recognition wall, a computer workstation, a study area, and other resources and materials.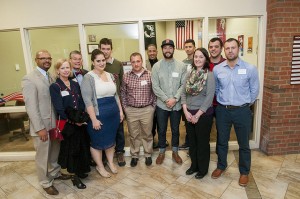 Speaking on behalf of Augsburg were Student Veteran Representative Eric Olson (Army), Keenan O'Neill (Marine Corps), and Josh Pauer (Army). Several other student, staff, and faculty veterans were also on hand for the ceremony. Representing U.S. Bank was Paul Peel, an Army veteran and a 2012 graduate of Augsburg's Master's in Business Administration program. Peel now works in U.S. Bank's Corporate Trust division.
U.S. Bank recently pledged $125,000 toward the building of the Center for Science, Business, and Religion at Augsburg College. The college has recognized U.S. Bank's substantial contribution to the campaign by granting naming rights to the new Veterans' Lounge. U.S. Bank and Augsburg College are both nationally recognized as top supporters of veterans and military families.
For its ongoing efforts to provide transitioning veterans the best possible experience in higher education, from navigating benefits and financial aid to securing an internship, Augsburg was named a 2015 Military Friendly® School.
To learn more about the Veterans' Lounge and other Veterans' support services, please email studentvetrep@augsburg.edu or call 612-330-1151.