Each Augsburg Cultural Travel Program opportunity is led by experienced and knowledgeable Augsburg faculty who will add distinction and expertise to every tour. The trips are customized and guided by chosen faculty for a uniquely Augsburg experience. This provides the opportunity for lifelong learning and offers participants the chance to be fully immersed into new cultures.
---
Celebrating Lutheran Heritage in Germany and Prague
October 27-November 6, 2016
Mark Tranvik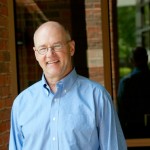 Mark Tranvik is professor of religion and director of the Christensen Center for Vocation. He has written extensively on the Reformation and edited and introduced a book, The Freedom of a Christian, designed to introduce people to Luther's life and theology. Tranvik is the author of an upcoming book, Martin Luther and the Called Life, due out later this year from Fortress Press—the book is on Luther's understanding of vocation. He is a Lutheran pastor, having served at Cross of Glory Lutheran Church in Brooklyn Center, Minn., for 10 years.
Hans Wiersma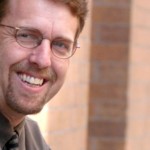 Hans Wiersma is associate professor of religion and co-director of Augsburg's Youth and Family Ministry program. His courses at Augsburg include "The Lutheran Heritage" and "The Life and Work of the Church." Wiersma received a PhD in the History of Christianity in 2005. He has contributed to a variety of scholarly and popular religion-themed articles, books, and curricula, including The Lutheran Handbook series. He is presently working on the Second Edition of James Kittelson's Luther the Reformer: the Man and His Career. Wiersma is an active member of the Sixteenth Century Society and Conference, where he has presented a number of academic papers focused on the theological development of Luther and his earliest followers. In addition, he is a Lutheran pastor. Wiersma lives in St. Paul, Minn., with his wife and four children. They are members of St. Anthony Park Lutheran Church in St. Paul.
---
Cultural Immersion in Thailand and Cambodia
January 3-15, 2017
Augsburg English Professor Kathy Swanson and her husband, Jack, are excited to share the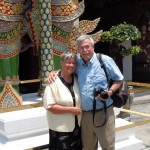 beauty and culture of Thailand with Augsburg alumni and friends! Both Kathy and Jack are former Peace Corps volunteers who taught English to Thai students in a rural fishing village many, many years ago. Since then, they have led five trips to Thailand with Augsburg students, and have returned a few additional times with family. Kathy and Jack both speak Thai, are very familiar with the country, and are comfortable navigating this beautiful and exotic place. Jack is a graduate of the University of Minnesota with a BA in art history and MFA in studio art. Kathy has a BA, MA, and PhD in English and has just finished her 30th year of teaching at Augsburg.