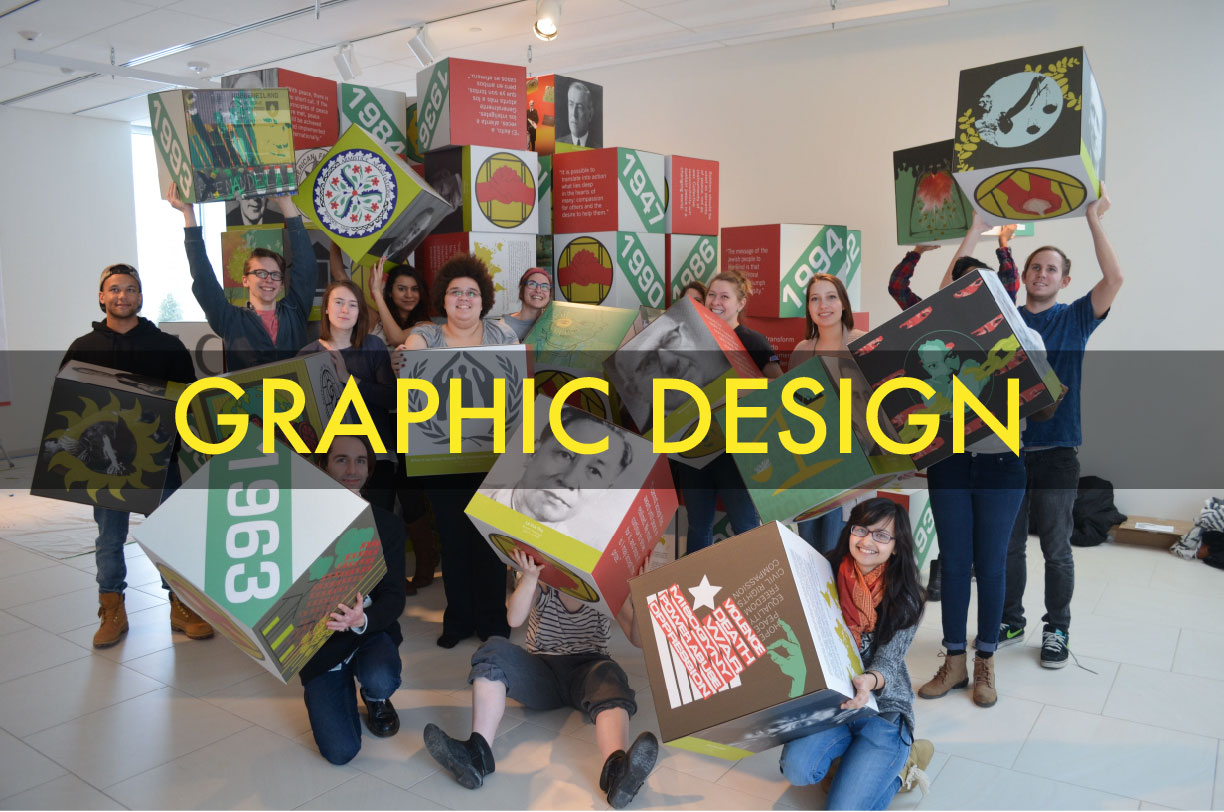 The Graphic Design program at Augsburg University is a unique experiential design studio approach through interdisciplinary teaching of design thinking and problem solving.
We accomplish this through collaboration with not only other disciplines within the University but also local and international community partners. By taking what we refer to as an Agency approach, the program is structured in such a way that takes the best of a liberal arts degree with the application of professional studies.
GRAPHIC DESIGN STUDENT WORK
---
We have three primary goals:
 Promote creative problem solving through design thinking to enhance the ability to adapt to the dynamic world of art and design.
 Create learning experiences that extend beyond the classroom to engage the community.
 Utilize design as a catalyst for change by addressing local, national and global needs.