Tuesday, April 8 was a big day for Augsburg Biology Students.
David Fowler presented his research "Methods and tools for studying heart development and function in Daphnia magna" at the Minnesota State Capitol as part of Minnesota Private College Scholars Day at the Capitol. He is pictured with faculty mentor Matthew Beckman.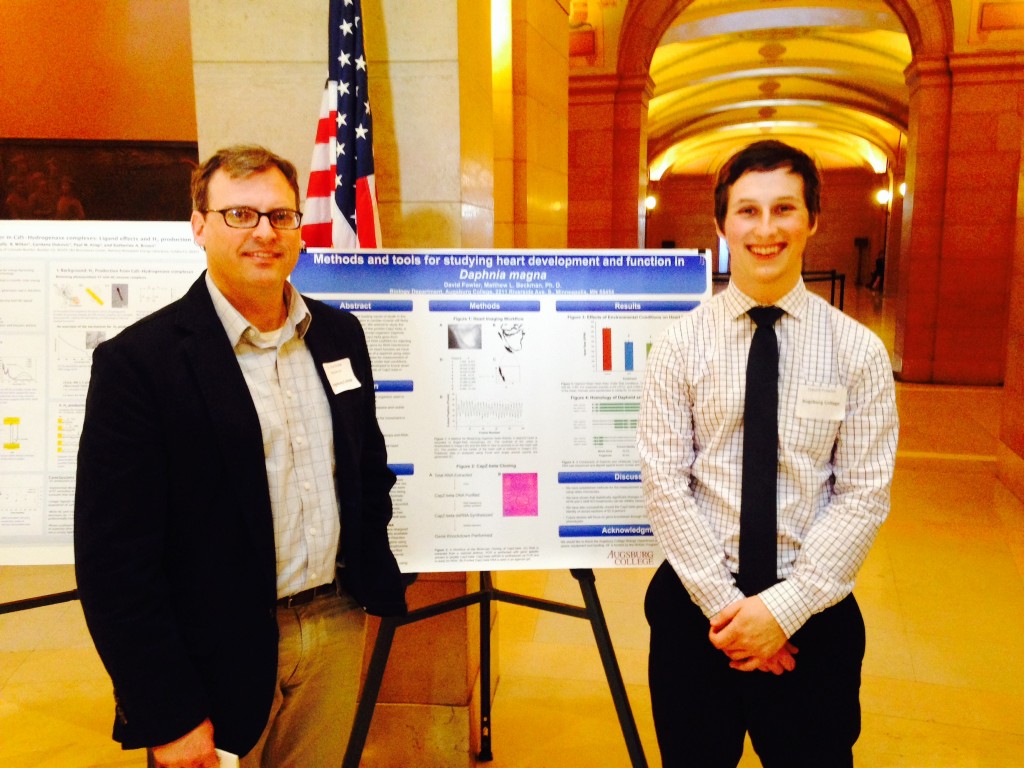 In addition, six Biology students had the opportunity to have lunch with Dr. Bonnie Bassler. Dr. Bassler, a Howard Hughes Medical Institute Investigator and Chair and Squibb Professor of the Department of Molecular Biology at Princeton University, was this year's Sverdrup Visiting Scientist Lecturer.