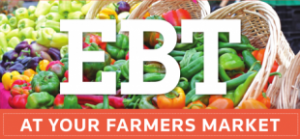 West Bank markets are certified to accept EBT for produce purchased at the market. To use your EBT card, visit the market booth, where you can purchase market tokens that can then be used with market vendors for produce, prepackaged food, jams, honeys, and other food products. For more information, come see us at the market booth.
Farmers markets in Minneapolis first began accepting electronic benefit transfer (EBT) cards in 2008, allowing those who receive food (SNAP or Supplemental Nutritional Assistance Program, formerly known as Food Stamps) or cash assistance to purchase fresh, local produce. Through the EBT at your farmers markets programs, low-income families to benefit from opportunities for healthier eating by purchasing fresh produce directly from local farmers. Market Bucks, an initiative sponsored by Blue Cross Blue Shield of Minnesota offers an additional incentive of up to $5 to spend at the market when you use your SNAP benefits at market. Stop by the market information booth to learn more.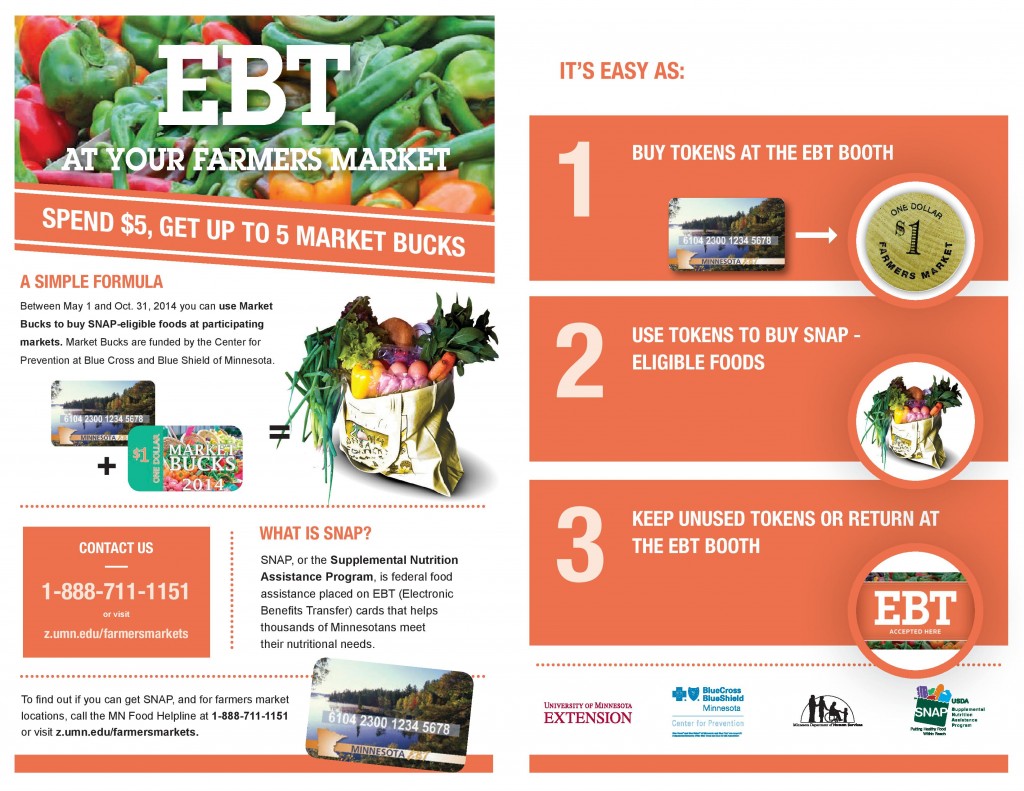 For more information about SNAP, to find out if you are eligible, and learn how to apply, visit Hungersolutions.org/SNAP or call the Minnesota Food Helpline at 1-888-711-1151.