Our generous partner-sponsors help make the market a thriving gathering place in our neighborhood.
Previous sponsors are listed below. To learn more about sponsoring or partnering for the 2017 market season, contact Allyson at greena@augsburg.edu.

The West Bank Community Coalition is our Dania Hall Market Partner organization. They work to strengthen and celebrate the neighborhood by promoting connections between its residents, businesses, institutions, and organizations. Find them around the neighborhood or at the market!
---

The Seward Coop's support of our market enables us to successfully manage our EBT program at the market, and to provide outreach and marketing to our neighbors to draw them into the market and enjoy the increased access to fresh, local produce.
---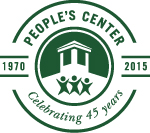 The People's Center Health Services promotes the health and well-being of the south Minneapolis and surrounding neighborhoods with a special focus on the needs of the economically disadvantaged and the socially disenfranchised. People's Center Health Services, along with WellShare International, will be providing incentives and nutritional education to Oromo and Somali speakers in the neighborhood to help create a more accessible market for all! Find out more at the market.
---
A HUGE thank you to the support of neighborhood businesses and organizations who help make our markets possible. We love working with all of you!