The End of the World As We Know It?
June 14-19, 2015 at Augsburg College
What are we to make of doomsday scenarios, predictions of the end of the world, and a culture that is preoccupied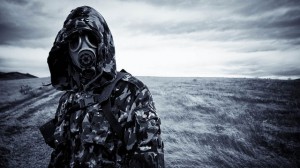 with zombies, post-apocalyptic worlds, and the "Walking Dead"?  Perhaps surprisingly, many of these manifestations of apocalyptic thinking derive from biblical texts—for example, the books of Daniel, Ezekiel, and Revelation.  In fact, several prominent theologians have argued that apocalyptic thought is the cornerstone of Christian theology!  We will spend the week considering what it means to think "apocalyptically", various historical expressions of apocalyptic thought in Judaism, Christianity, and Islam, and several of the most popular visions of the apocalypse in contemporary society and the church.
2015 ACYTI Instructor: Justin Jeffcoat Schedtler, Ph.D., Adjunct Professor of Religion
Justin holds a B.A. in Liberal Arts from Saint Olaf College, an M.A. in New Testament from Luther Seminary, an M.A. in Classical and Near Eastern Studies from the University of Minnesota, and a Ph.D. in Religion from Emory University.  He has taught in several contexts, both secular and ecclesial, in Biblical Studies, Greek, Ancient Religion, and his personal favorite, the book of Revelation.  Justin has just published a book on the hymns in Revelation, and is currently co-editing a teaching volume on various manifestations of apocalyptic themes throughout history.  Justin has been teaching in the Religion Department at Augsburg College since 2014.
General Details: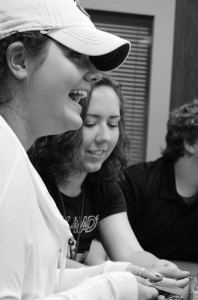 This unique program runs from the afternoon of Sunday, June 14 – noon on Friday, June 19. Program cost is $250, which covers housing, food, and programming.
Who is Eligible? Youth who have completed 9th-12th grade; want to engage in deeper conversations about faith, community, and vocation; and can attend the entire week of ACYTI.
Follow us on Twitter @AugsburgACYTI