Join us June 19-24, 2016 for the 11th Augsburg College Youth Theology Institute 
Jesus Has Left the Building: Discipleship in the Public Square
Are you concerned about the social and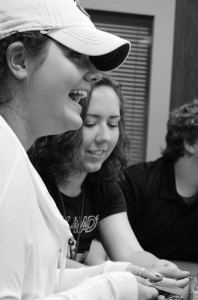 ecological situations our world faces? Do you long to see your congregation more engaged with these issues in your community? Do you love your church so much that it sometimes frustrates you? If so, then this year's Augsburg College Youth Theology Institute is for you. As a participant, you will gain the skills and knowledge that will empower you to help lead your congregation beyond its walls and into the public square for the common good.
General Details:
This unique program runs from the afternoon of Sunday, June 19 – noon on Friday, June 24. Program cost covers housing, food, and programming.
Who is Eligible? Youth who have completed 9th-12th grade; want to engage in deeper conversations about faith, community, and vocation; and can attend the entire week of ACYTI.
Follow us on Twitter @AugsburgACYTI