I'm interested in receiving updates about ACYTI
ACYTI 2017
God's Mosaic: Diversity as Good News
June 25-30, 2017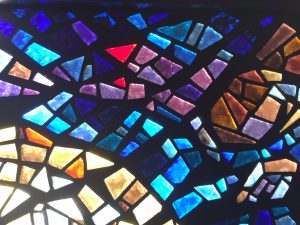 WHEN: Sunday afternoon June 25, 2017 – Friday noon June 30, 2017
WHERE: Augsburg College, Minneapolis, MN
COST: $250.00 (congregations are encouraged to cover this cost, which covers food, lodging, and program costs throughout the week)
WHO: Youth who have completed 9th, 10th, 11th or 12th grade who want to engage in deeper conversations about faith, community, and vocation; and can attend the entire week of ACYTI.
2017 Theme: America has often been referred to as a melting pot of cultures, races and ethnicities. Yet, as we have seen in recent events, we are not being melted and molded into one similar people. We are different, and our differences are beautiful – race, gender identity, skin tone, religion, ethnicity, sexual identity, body shape, etc. – this is God's mosaic. A gift to our world. Together we will explore the sociological theories, biblical narratives, and theological frameworks that help us see, appreciate, engage and celebrate the beauty of diversity in God's world.
Courses: All students will be enrolled in a 2-hour morning class taught by a sociology professor and will choose 2-hour afternoon class on theology or Bible. The Bible course will cover biblical texts that show us how and why God desires difference. The theology class will explore a variety of theologies from populations who are usually marginalized. All three of these classes will meet on Monday – Thursday of this week (Four 2-hour sessions).
Instructors:
Tim Pippert, Sociology, Augsburg College
Mary Lowe, Theology, Augsburg College
Eric Barreto, Bible, Princeton Seminary
Sample Schedule: Monday – Thursday
7:30 a.m. – 8:00 a.m. Breakfast
8:15 a.m. – 8:45 a.m. Morning Prayer
9:00 a.m. – 11:00 a.m. Sociology Class
11:00 a.m. – 1:00 p.m. Lunch and Break
1:00 p.m. – 3:00 p.m. Bible/ Theology Classes
3:30 p.m. – 6:00 p.m. Community-Based Learning Experience
6:00 p.m. – 8:30 p.m. Dinner & Evening Activity
8:30 p.m. – 9:30 p.m. Evening Prayer
9:30 p.m. – 10:00 p.m. Solitude/Small Groups
---