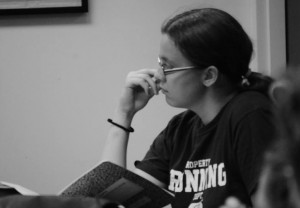 Following every Youth Theology Institute, students share about their experience through essays they construct related to the particular theme. The essays are compiled into journals to be resources for the wider community. Enjoy!
2014 PDF – OMC! Christian Community in the Internet Age
2013 PDF – Navigating the Intersection of Science and Religion
2012 PDF – Stories Worth Living: Exploring Lives of Interfaith Action
2011 PDF – Our Wild and Reckless God: What Does Forgiveness Mean?
2010 PDF – Christian Faith and Creation: Heavenly Minded and No Earthly Good?
2009 (PDFs for 2009 are individual) – Exploring the Life and Times of Dietrich Bonhoeffer
2007 PDF – Imago Dei
2006 PDF – Hermeneutics!
2005 PDF – Vocation