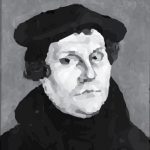 Honoring Luther's Legacy
To mark the 500th anniversary of the Reformation, Augsburg is hosting a series of events this fall.
The Christensen Center for Vocation hosts several events throughout the year to promote our mission of enhancing vocational awareness, nurturing congregational partnerships, and building interfaith alliances.
---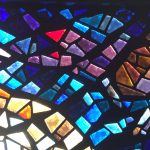 Youth Theology Institute
June 25-30, 2017
"God's Mosaic: Diversity as Good News"
Youth Theology Institute
---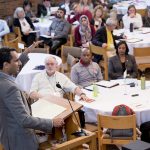 Vocation of a Lutheran Conference
July 17-19, 2017
"Vocation for Life"
Vocation of a Lutheran College Conference
---
Christensen Symposium: Bishop Elizabeth Eaton
September 21, 2017
This year's Bernhard M. Christensen Symposium speaker is Reverend Elizabeth Eaton, Presiding Bishop of the Evangelical Lutheran Church in America.
---
Heritage Day: Mary Lowe
October 24, 2017
Mary Lowe, assistant professor of Religion at Augsburg College, will lead an evening discussion on the revolutionary life of Martin Luther.
---
Fine Arts Convocation: The Rose Ensemble
November 2, 2017
Award-winning musical group The Rose Ensemble will present "Welcome the People: The Musical Legacy of the Reformation."
---
Advent Vespers: "Welcome, Noble Guest,"
December 1-2, 2017
This year's theme, "Welcome, Noble Guest," is inspired by Martin Luther's hymn "From Heaven Above."
---