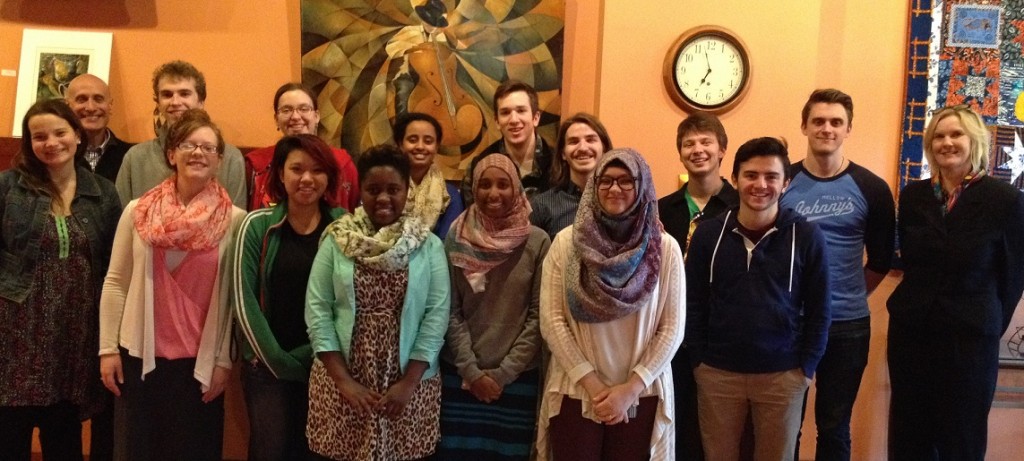 APPLICATION PROCESS
Applications are being accepted for the 2018-2019 Interfaith Scholars Program. Please see the Interfaith Scholar Information Sheet (PDF) for specific details about the program.
Both applications and recommendations should be submitted by Monday, February 26, 2018.
If you have questions, please contact Professor Matt Maruggi (maruggi@augsburg.edu), Pastor Sonja Hagander (hagander@augsburg.edu) or CCV (ccv@augsburg.edu).