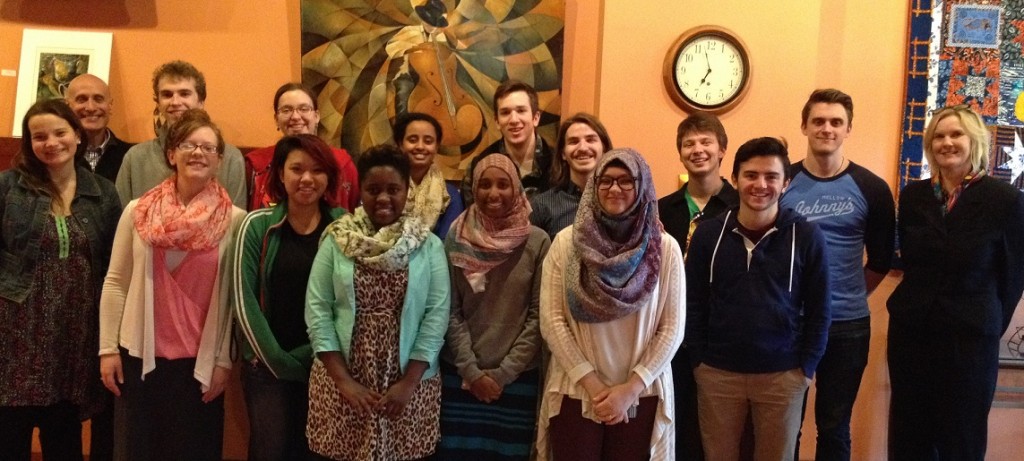 APPLICATION PROCESS
The application deadline for the 2017-2018 Interfaith Scholars is March 6.
Complete the
Request the Public Leadership Scholar recommendation form be completed by your academic advisor, a faculty member who has taught at least one of your courses, or a staff mentor who knows you well. This recommendation form should be submitted by Monday, March 6.
Please see the and Interfaith Scholar Information Sheet (PDF) for specific details about the program.
If you have questions, please contact Professor Matt Maruggi (maruggi@augsburg.edu), Pastor Sonja Hagander (hagander@augsburg.edu) or CCV (ccv@augsburg.edu).