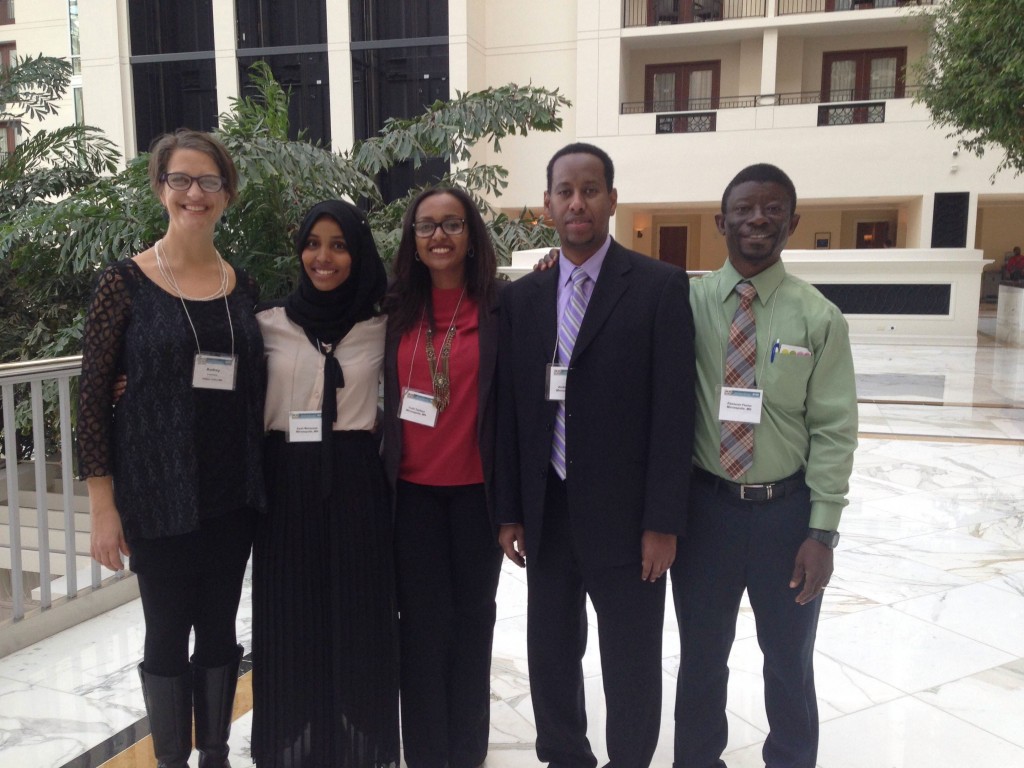 In November, three of Augsburg College's EAST Scholars were invited to Washington, DC to speak at the Annual Convention of the National Council of Teachers of English. The symposium shared the remarkable efforts of teachers, schools, and communities in Massachusetts and Minnesota. Challenging superficial models of diversity in literacy and teacher education, Augsburg's EAST Scholars joined other featured speakers in discussing innovative approaches in recruiting, training, and retaining teachers from historically marginalized groups and developing transformative campus-to-community pipelines over the long term. The EAST session was titled "Radical Education for Teacher Education and Learning."
The goal of the EAST Program (East African Student to Teacher) is to recruit, retain, and license highly qualified students of East African descent who wish to become K-12 teachers. The EAST Program is funded by the State of Minnesota's Collaborative Urban Educator appropriation and receives additional support from the Marbrook Foundation. To learn more about EAST, click here.
Appearing on behalf of Augsburg College were (L to R) Audrey Lensmire, Program Director; Ayan Mohamed, EAST Scholar; Yodit Tesfaye, Program Assistant; Abdiasis Hirsi, EAST Scholar; and Ebenezer Flomo, EAST Scholar.