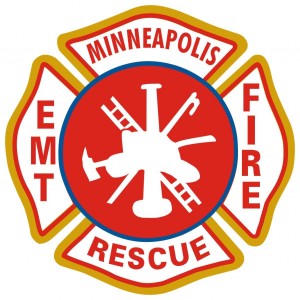 The Minneapolis Fire Department has announced that February 1 to February 7, 2015 is Burn Awareness Week.  This year, the American Burn Association is focusing on burns from scalding.
According to the American Burn Association:
Scald injuries affect all ages. Young children and the elderly are most vulnerable. This is why the American Burn Association wants to provide you with information on scald injury prevention.
Annually in the United States and Canada, over 500,000 people receive medical treatment for burn injuries. Roughly half of these injuries are scalds.  Most burns occur in the home, usually in the kitchen or bathroom.
Remember, Augsburg has a No Open Flame Policy with limited exceptions:
In order to promote the safety and well-being of students, staff, and faculty, Augsburg College prohibits the use of open flames and the possession of items intended to use open flames in office areas or residence halls. Items considered to use open flames include, but are not limited to candles, incense, fueled lamps, hookahs, etc. Generally, this includes anything utilizing a wick, flame, or consuming flammable substances.
Augsburg dormitories are subject to the No Open Flame Policy as well as other restrictions, noted in the Residence Life Guidebook, to to promote fire safety including no incense, hookahs, or candles; no machines pushing dry ice, fog, etc.; no storing flammable liquids or gasses; no leaving personal items in hallways.
Almost three-quarters (72%) of burn injuries in 2012-13 started in the home!  Make sure you think about your safety, your roommates' safety, and your family's safety.   According to the National Fire Prevention Association, approximately five-out-of-six fires (83%) on campus are cooking related.  The NFPA has some tips for dorm living, including:
Never remove batteries or disable the alarm.
Learn your building's evacuation plan and practice all drills as if they were the real thing.
If you live off campus, have a fire escape plan with two ways out of every room.
When the smoke alarm or fire alarm sounds, get out of the building quickly and stay out.
Stay in the kitchen when cooking.
Cook only when you are alert, not sleepy or drowsy from medicine or alcohol.
Check with your local fire department for any restrictions before using a barbeque grill, fire pit, or chimenea.
Check your school's rules before using electrical appliances
in your room.
The American Burn Association reported some "selected statistics" on its website from 2012-13 based on hospital admissions:
Survival Rate: 96.6%
Gender: 69% male, 31% female
Ethnicity: 59% Caucasian, 20% African-American, 14% Hispanic, 7% Other
Admission Cause: 43% fire/flame, 34% scald, 9% contact, 4% electrical, 3% chemical, 7% other
Place of Occurrence: 72% home, 9% occupational, 5% street/highway, 5% Recreational/Sport,  9% Other
If you are interested in more information and for safety tips, visit the Minneapolis Fire Department website, the American Burn Association website, or the National Fire Prevention Association website.  And please help keep Augsburg safe!