Offered June 18-21, 2018
For new and experienced AP teachers
PRE-WORKSHOP PREPARATION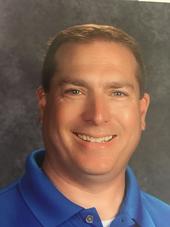 Participants are strongly urged to bring materials with them (textbooks, plans, etc.) to the Institute because we will be building curriculum during the week. Also, participants are strongly encouraged to bring laptops to the Institute because I will be sharing a lot of material through Google drive during our week together.
Course Description
This AP US History course will help teachers develop effective plans for their AP US History courses. The course will include an overview of the skills, concepts, and themes of the AP US History curriculum. Each element of the AP test will be reviewed with an emphasis on development of classroom strategies to help your students effectively prepare for each of the tasks they will compete.  A significant element of this course will focus on essay writing strategies to successfully address each of the writing components of the AP test.  This course will be beneficial for experienced and new AP US History teachers alike because we will devote much of the time in collaborative work to create materials that are ready to bring back to your classroom. You are encouraged to bring your textbook for use during our activities and lesson planning. Click here to view syllabus.
Consultant Bio
Jay Hohenstein is an AP US History teacher at Robbinsdale Armstrong high school in Plymouth, MN. He has been a teacher since 1998 in the Robbinsdale School District at both the middle school and high school levels. He has been a reader for the AP US History test since 2008 and has also worked as a table leader. Jay is a consultant for the College Board conducting training's in AP US History as well as for pre-AP Strategies in History and the Social Studies and vertical teaming.
   MN Legislature approves Civics test as condition of high school graduation. Read more.