EMAILED CREDIT CARD RECEIPT OR EMAILED INVOICE IS PROOF OF REGISTRATION. 
NOTHING IS MAILED VIA U.S. MAIL. 
THE AP ATTENDEE LOGISTICS PAGE HAS ALL THE INFORMATION NEEDED FOR LOGISTICS ABOUT THE INSTITUTE. A SEPARATE EMAIL WILL BE SENT TO REGISTRANTS WITH THE SYLLABUS FOR THEIR RESPECTIVE WORKSHOP ONCE IT HAS BEEN FINALIZED BY CONSULTANT.
Offered June 13-16, 2016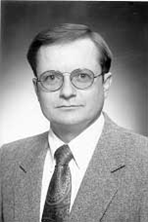 For new and experienced AP teachers
Required material(s): it is strongly recommended that participants bring a laptop each day. (Fully charged as electrical outlets are limited).
Course Description
This session is a combined session that focuses on the needs of both inexperienced and experienced AP Economics: Macro & Micro teachers.
The workshop provides information, tools, and strategies you need to build successful AP Programs in your school. Through the Institute, you will strengthen your own professional skills and learn techniques to help students prepare for and connect with college.
Consultant: Wayne McCaffery
Wayne has taught economics for 35 years, most at Stevens Point Area Senior High in Wisconsin. He first worked for the College Board as a Field Representative in 1993 and has often been a Reader for the AP* Macro exam. Besides presenting at the College Board's one and two day programs, this will be Wayne's 15th year presenting at an Advanced Placement* Summer Institute. Wayne was for 12 years a director of one of the world's largest pension plans serving as chair of both Audit, and Benchmark Committees. He has been a participant in a National Science Foundation grant designed to enhance economics instruction and has been approved for the Fulbright Teacher Exchange. In 2010, Wayne wrote a module for the College Board about Money and Banking. In 2014 he was employed to rewrite the teacher's manual to a major economics textbook. You may already know him as "wayne iNWI", a frequent contributor to the electronic discussion group run by the College Board.