Offered June 19-22, 2017- CANCELLED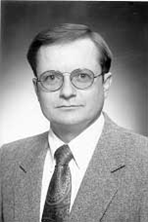 For new and experienced AP teachers
Required material(s): it is strongly recommended that participants bring a laptop each day. (Fully charged as electrical outlets are limited).
Course Description
This session is a combined session that focuses on the needs of both inexperienced and experienced AP Economics: Macro & Micro teachers.
Welcome to Augsburg's APSI for Macro and Micro Economics. Participants will be provided with a CD containing well over 1100 files designed to improve and enhance AP Econ instruction. Each day will be broken into four sessions with two to four broad topics per day where we will consider problematic topics as determined by the participants. A recent session covered these three: Negative Externalities, Dead Weight Loss, and taxing a Monopolist to find the DWL. Special emphasis will be on pedagogical strategies designed to make you more efficient in the classroom. My goal is to provide you with the information you most desire, so come prepared to request help on your specific needs.
Consultant: Wayne McCaffery
Wayne McCaffery has taught economics for 40 years, most at Stevens Point Area Senior High in Wisconsin. He first worked for the College Board as a Field Representative in 1993 and has been a reader for the AP Macro exam. Besides presenting at the College Board's one and two day programs, this will be Wayne's 17th year presenting at an Advanced Placement Summer Institute. Wayne served 12 years as a director of one of the world's largest pension plans, frequently serving as chair of both Audit, and Benchmark Committees. He was a participant in a National Science Foundation grant designed to enhance economics instruction and has been approved for the International Fulbright Teacher Exchange. In 2010 Wayne wrote a Money and Banking module for the College Board. Most recently, he was employed to rewrite the teacher's manual for a major national economics textbook. You may already know him as "wayne iNWI", a frequent contributor to the electronic discussion group run by the College Board.