OFFERED JUNE 18-21, 2018
Course Description:
Whether you are an experienced AP® United States Government & Politics teacher or you are new to the class, I think you'll benefit from our four days together at Augsburg University.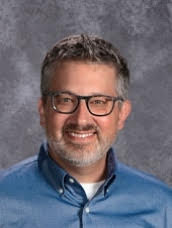 The College Board has redesigned AP® Gov and the changes go into effect next year! (2018-19 school year). We will spend a majority of our time working on the new redesign. I'm sure the new argumentation essay, how to weave in more primary sources, and sharpening our student's political science skills will be major topics. You should familiarize yourself with the changes here before our time together. If a new course redesign isn't enough, we'll brainstorm strategies for teaching politics in our super-charged political atmosphere.
I'm not a policy wonk and I don't particularly like reading Supreme Court opinions for pleasure. However, I love teaching and discovering new ways of making the political world relevant to my students. My sessions have a classroom focus and you'll receive a lot of resources that you can plug directly into your curriculum. I'll also share my philosophy of "They Write More…You Grade Less." Since I've adopted this as my mantra, my students' writing scores have increased and I've spent less time buried under an avalanche of student papers.
Finally, technology will be a major focus of the workshop. I regularly present at Google Summits and I'll share the ways I've used technology to transform my classroom including a way to get students to actually read their textbook!
Consultant Bio:
John Unruh-Friesen has taught AP® Government & Politics since 1997 and has been at Hopkins High School in Minnetonka, MN since 2001. John is a College Board* consultant for both AP® United States Government and AP®Comparative Government and has served as a national exam reader. John has loved technology ever since he found an Atari 2600 under the Christmas Tree in 1981. In addition to teaching government, he is a digital learning coach at Hopkins High School and is always looking for ways to integrate technology in his classroom.