EMAILED CREDIT CARD RECEIPT OR EMAILED INVOICE IS PROOF OF REGISTRATION. 
NOTHING IS MAILED VIA U.S. MAIL. 
THE AP ATTENDEE LOGISTICS PAGE HAS ALL THE INFORMATION NEEDED FOR LOGISTICS ABOUT THE INSTITUTE. A SEPARATE EMAIL WILL BE SENT TO REGISTRANTS WITH THE SYLLABUS FOR THEIR RESPECTIVE WORKSHOP ONCE IT HAS BEEN FINALIZED BY CONSULTANT.
Offered June 20-23, 2016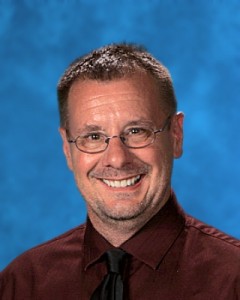 For new and experienced AP teachers
Workshop will run from 8 a.m.-4:30 p.m. each day
Course Description
This summer institute is designed specially with Advanced Placement (AP) Government teacher in mind, whether it's their first year of fifteenth year. The focus is getting an AP Government program started at your school or making it better. The intent is to help your students prepare for the AP Government test administered each May but also to integrate law-related education materials in your classroom which naturally fit in an AP Government class. The institute will be conducted in a seminar method where participants will share ideas in regards starting/making their AP Government program better.
Required Text: Please bring AP* classroom textbook or proposed textbook
Consultant: Brian Stevens
Brian Stevens has served as an AP Government instructor at Coldwater High School for the past 25 years. He has worked as a consultant for the College Board since 1994 and as a reader and table leader for AP Government free response reading. He has conducted workshops and Institutes throughout the United States, presented/working in 22 states. Brian was named as the 2005 American Law Auxiliary High School Teacher of the Year and uses several law-related activities in his classroom. He has presented at the College Board National Conference for the past two years.
                                    MN Legislature approves Civics test as condition of high school graduation. Read more.