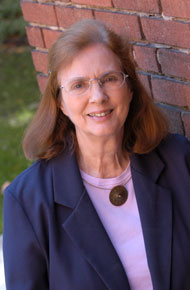 I have always been interested in people's varied reactions to probability and risk. My research in gambling over a decade was summarized in a presentation in Oslo, Norway in 2009, at the 11th European Congress of Psychology, titled "Beliefs in Gambling Behavior." Ten beliefs were followed by experimental research demonstrating that 10 common beliefs of gamblers are false.
Another interest involves humans' biggest gamble of all, the fate of the planet or sustainability. I have studied attitudes toward the environment in media and children's literature. I spoke on these issues as well as ideas for helping to connect students to the global climate issues at APA in San Diego in 2010.
Other research has involved women legislators' votes and children's issues.
The above research studies have included students as participants and co-authors. Research presentations have been delivered at all of the above psychological organizations.
Other interests:
Politics:  Participation in a political club and occasional columnist on issues for a newsletter.
Other academic interests: Positive Psychology and Cultural Psychology.
Education
B.A. University of Minnesota
Ph.D. University of Minnesota
Licensed Psychologist (LP, MN)
Honors and Memberships
Phi Beta Kappa
Who's Who of American Women
American of Men and Women of Science
Midwestern Psychological Association
American Psychological Association
Divisions: Teaching, Women in Psychology
Association for Psychological Science
American Association of University Professors
World Population Balance: Board member
Frequently Taught Courses
PSY 256 – Environmental Psychology
PSY 357 – Behavior Analysis
PSY 373 – Industrial/Organizational Psychology
PSY 493 – Seminar in Contemporary Issues