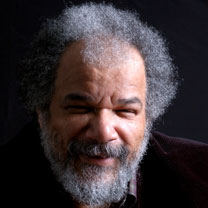 Associate Professor and Sabo Senior Fellow
Bill Green received his B.A. in History from Gustavus Adolphus College, and his Ph.D. and J.D. from the University of Minnesota. He has published many pieces in history and law, including pieces in Minnesota History and The Journal of Law and Politics, as well as editorials in the Minneapolis Star Tribune. His book, The Race Men of Minnesota, is forthcoming, and another book,The Children of Lincoln, is in the works. Both are part of his three-volume history of civil rights in Minnesota.
Bill has given presentations for the Ramsey County Bar Association; the Friends of the Ramsey County Library; Unity Unitarian Universalist Church in St. Paul, Fort Snelling; the Minnesota Historical Society; William Mitchell Law School; the Minneapolis Rotary Club; the Minnesota African American Museum; and the Alexander Ramsey House.
He is currently working on making historical documentaries and is designing an interdisciplinary course in association with Augsburg's Film Studies Program. He continue to serve on the executive committee of the board of directors for Minnesota Historical Society; board director for the Minnesota Humanities Commission; and the advisory committee for the Great American History Theatre.
Education
B.A. Gustavus Adolphus College
J.D. University of Minnesota
M.A. University of Minnesota
Ph.D. University of Minnesota