Username not found or not unique: (&(objectclass=inetorgperson)(cn=merz)) :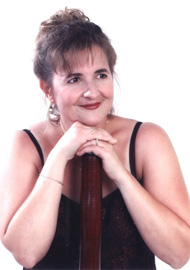 Ms. Merz received her B.M. in performance with honors from the Eastman School of Music and her M.M. in performance from the University of Minnesota. She presently plays second bassoon in the Minnesota Opera, is a member of Music St. Croix, and freelances with many other groups. A member of Thursday Musical, her woodwind group, The Second Winds, is dedicated to education and outreach to school children around the Twin Cities area.
In addition to teaching at Augsburg, Merz teaches at St. Cloud State University and has a business making and selling bassoon reeds to clients around the country.
Education
B.M. Eastman School of Music
M.M. University of Minnesota