Username not found or not unique: (&(objectclass=inetorgperson)(cn=russellr)) :0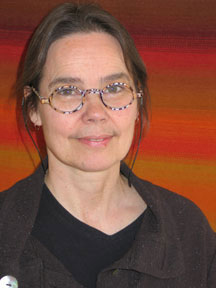 REGULA RUSSELLE loves teaching book arts and hand papermaking at Augsburg College. Since coming here in 2008, she continues to be amazed by the quality and richness of students' work. "It's a true thing with books: If you do it right, they'll be saved from a burning house."
Regula believes that good things happen in community. She has been a print-artist-in residence at the Minnesota Center for Book Arts (MCBA), founding member of the Laurel Poetry Collective, a co-organizer of Accordion Press Collaborations, and since 1999, has operated Cedar Fence Press, her independent press specializing in publication of limited edition books and prints.
Honors include the 2007 Minnesota Book Award in Fine Press (with CB Sherlock and Jim Moore), a 2007-08 MCBA/Jerome Foundation Book Arts Fellowship for a collaboration with CB Sherlock, and an Artist Initiative grant from the Minnesota State Arts Board in 2007. Most recently, she won the 2011 Minnesota Book Artist Award for her body of work and contributions to Minnesota's book arts community.
Her artist's books and book arts collaborations are exhibited nationally and are represented in artist's book collections that include the Walker Art Center, the National Museum of Women in the Arts, the Museum of Modern Art in New York, and the British Library.
Regula also teaches letterpress at MCBA, and occasionally book arts for writers at Hamline University Graduate School in Liberal Studies. Her current interests include printing without a press and ways to incorporate "democratic multiples" in more of her work and teaching.
Education
B.A. Metro State University
M.A. Liberal Studies, Hamline University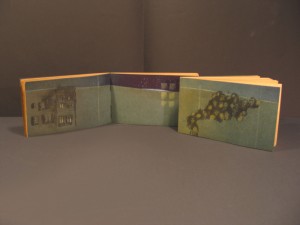 Lights from Other Windows
Relief and Monoprinting, Color Pencil. 2010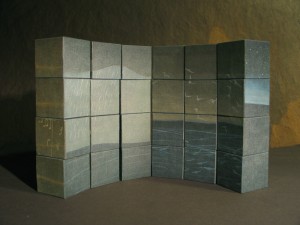 A Brief History of the Atmosphere
Relief and Monoprinting. 2010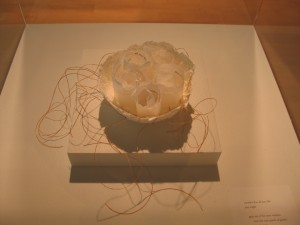 Vessel/Consider
Spanish flax and cotton papers, Letterpress. 2008
Classes
Hand Papermaking
Book Arts