Username not found or not unique: (&(objectclass=inetorgperson)(cn=schwain)) :0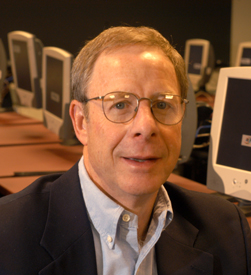 David Schwain has spent more than 25 years in general management, marketing and sales prior to joining the faculty in 1995. These have involved companies ranging in size from Fortune 100 to new venture start-ups, and include more than 15 years on the positions at either the vice-presidential or presidential level.
He has also served on the board of directors of for-profit organizations, and was appointed by the Secretary of Agriculture to serve on a national promotion board that oversaw the "Got Milk" advertising and promotion program.
He enjoys bringing his industry experience into the classroom to amplify business theory. His pedagogical interest is the use of cases in undergraduate education … developing approaches to allow students to experientially understand business theory and practice.
"I enjoy teaching both traditional college students and adult learners."
Education
M.B. A. Harvard University
B.B.A. University of Cincinnati