Username not found or not unique: (&(objectclass=inetorgperson)(cn=seald)) :0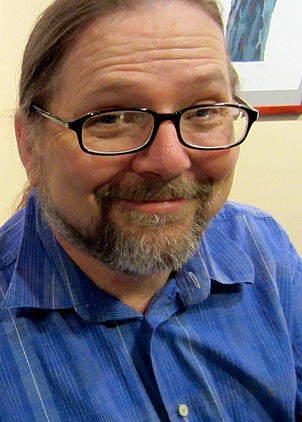 I come from a part of the Presbyterian Tradition that values Interfaith Dialogue. This is a technical term for recognizing that there is a diverse world of spirituality out there, and that we can enrich each other's learning by being open to the wisdom of other traditions. I have been ordained into the mission of Interfaith Dialogue through the performing arts. So I am perfectly suited to teach about the various spiritual families in America, and how they may be approached for better understanding.
It may sound corny, but I believe this work to be essential to building a more peaceful world. We may be scared of a Hindu until we meet a Hindu. We may be scared of a Muslim, until we meet a Muslim. We may be scared of a gay person, or a Democrat, or a Republican, until we meet one and find we have more in common with them than we think. Learning the skills of dialogue with people from an unfamiliar background is an essential skill for the future no matter what your own background is.
I am also by nature an historian, and we live in exciting times for those who want to understand the worlds of the Hebrew, the history that turns them into Israelite and then into Jews, and world that Jesus came into during the Roman Empire. After that we see how the foundation of Western Civilization is shaped by that tradition, for the better and sometimes for the worse. Christianity, warts and all, is a fascinating history to work with.
The great part about Augsburg is that when some colleges dropped their religion requirement Augsburg did not. They have always considered it a means to making a person whole before going out in to the world. And from my perspective, now more than ever.
Rev. Seal was formerly the Executive Producer of the Minnesota Fringe Festival, which became the largest Fringe in the US under his leadership. He has also written comedy for A Prairie Home Companion, HBO and Comedy Central. He is a produced playwright, and has published a book on theater for youth ministry entitled Church & Stage.