Trent Whitcomb's first career was in law enforcement as a Police Officer/EMT. He also has experiences in emergency medical ambulance, fixed wing aircraft, helicopter Emergency Medical Dispatcher as well as being a Police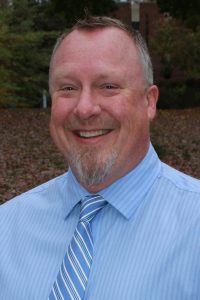 and Fire Dispatcher. Trent received his MPAS from the Rosalind Franklin University of Health Sciences / The Chicago Medical School. He served as a PA in the Minnesota Army National Guard, 2-135 Infantry. He previously practiced in the areas of orthopedic trauma surgery, emergency medicine and urgent care. Currently, Trent is practicing in an orthopedic urgent care setting. Trent returns to the Augsburg PA program where he was previously an Assistant Professor from 2010 to 2013. 
Trent is married to Lisa and they have twin daughters, Keeley and Kiera. Both daughters keep him quite busy with their activities in hockey, volleyball, horseback riding, swimming, and tennis. When he has time for himself, Trent enjoys playing and coaching hockey, fishing, boating, spending time with family at their cabin in northern Minnesota and shooting sports.
Trent says, "I am privileged to work as a medical provider where others trust me with their care. While training to be a Physician Assistant, I was fortunate to have fantastic and generous clinical instructors, and am excited to share my experiences with future Physician Assistants".