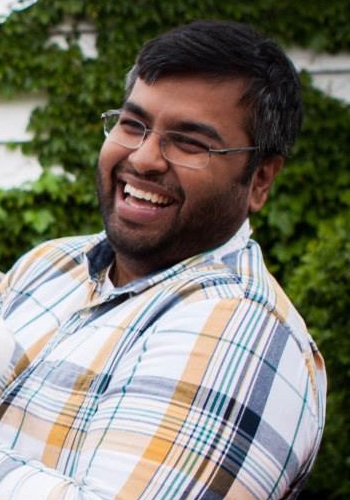 Maheen Zaman specializes in the intellectual and social history of modern Muslim societies and communities from South Asia to the South Bronx. He received his B.A. in History and Philosophy from Stony Brook University (SUNY), and his M.A., M.Phil., and Ph.D. from Columbia University's Department of Middle Eastern, South Asian, and African Studies. His dissertation, titled Appropriating the Past: Memory, Narrative and Tradition in South Asian Islam, explores the place of narrative history and collective memory in the construction of modern Sunni traditions in North India.
Maheen was born in Dhaka, Bangladesh, and spent the first decade of his life there and in Tripoli, Libya. In the aftermath of the first Persian Gulf War he immigrated with his family to Queens, New York. These early dislocations proved formative. They inspired his intellectual vocation in global history. An impulse to make the "strange familiar and the familiar strange," finds expression in all of Maheen's classes. Maheen's teaching style and content reflect his interdisciplinary training and international travels in search of knowledge and the wondrous.
At Augsburg University he teaches introductory courses on world history, Muslim societies, as well as intermediate and upper division courses in areas of his expertise: South Asia, Middle East, Islamic Intellectual History, Modern Islam, Islam in America, Colonialism and Decolonization, and Global History of Nationalism.
Maheen is a member of the American Historical Association and American Academy of Religion, and an annual participant at University of Wisconsin at Madison's Annual South Asian Conference.