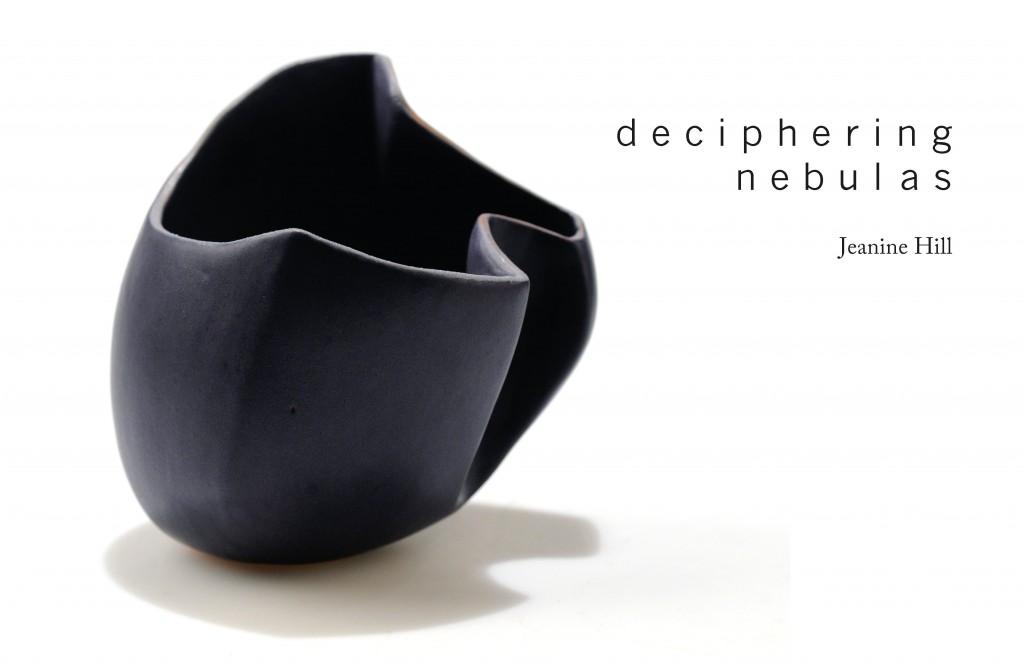 Jeanine Hill presents various works including drawings, ceramics, and an installation. These works are inspired by the transformations of line into form, land into sky, and stars and planets into universes. This collection depicts a state of constant becoming.
Exhibition Dates: January 12 – March 26, 2015
Artist Statement: The works that I am currently making are three-dimensional maps of the literal and metaphoric terrains that I have traveled.  Within my work, form stands with purpose and content lies within the context of my life experiences.  It is through the examination of personal history and the construction and reconstruction of this history's landscape that I am able to decipher my own mysteries through the morphology of clay.
Artist Bio: Jeanine Hill was born in Alcalde, New Mexico on a Pueblo reservation where she and her family were surrounded by vast orchards and high canyon walls. Her first exposure to the arts was early on when her father began taking photographs of the traditional Pueblo ceremonies by day and working with wood by night. She was taught the value of storytelling by her mother, who used words to shape the world. Jeanine's own making and storytelling practices were forged out of hours of being lost in the woods of Vermont, and sharing stories with her siblings.