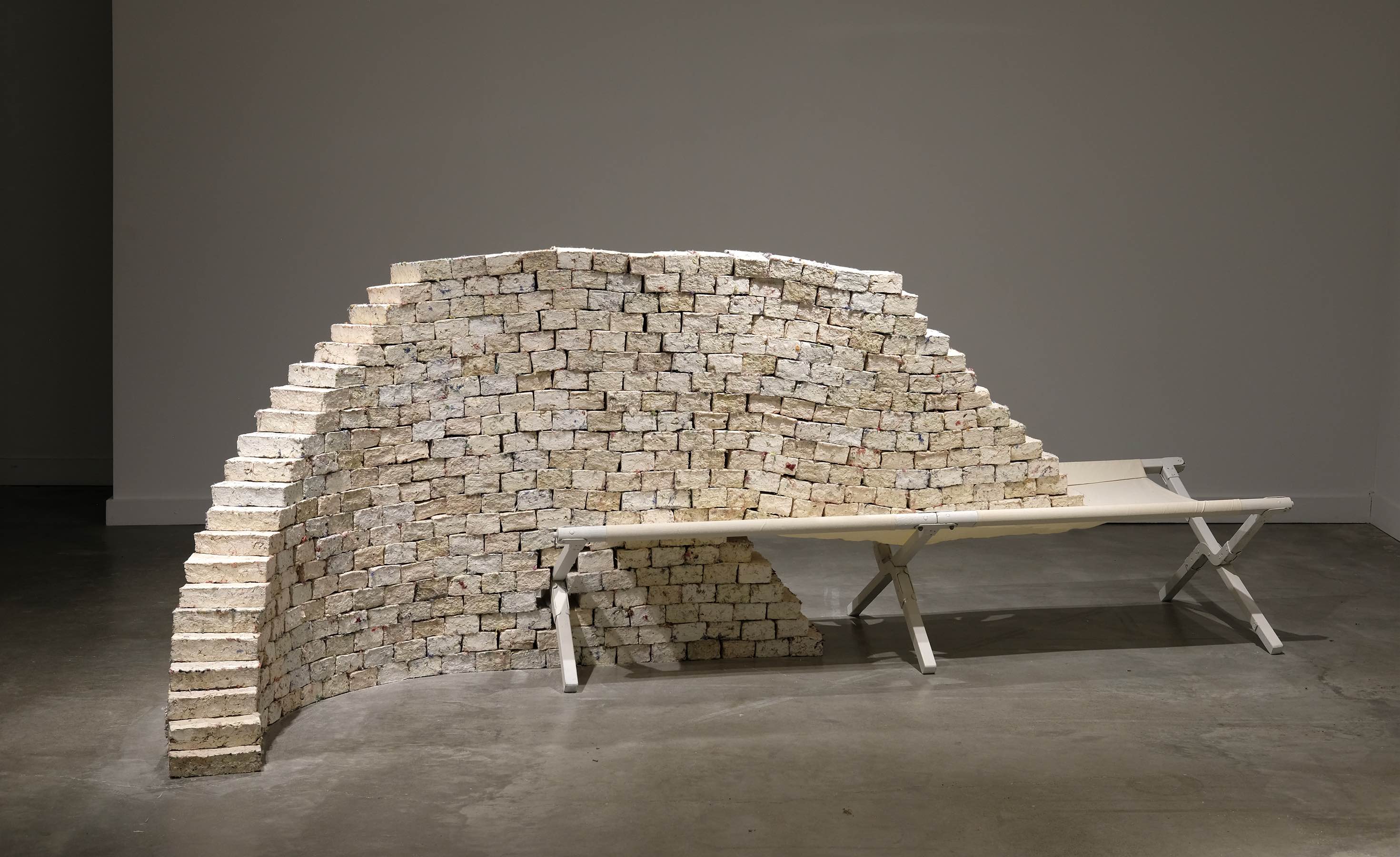 Contain Yourself by Allison Craver
October 19 – November 9, 2017
Reception: Thursday, October 19, 6 – 8 p.m.
Through processes relying on endurance and care, Craver attempts to unravel the seemingly disparate images and observations that compel her: scar tissue, heavy blankets, capillary action, the warmth and weight of our bodies. The sculptures presented in Contain Yourself are the result of her labor.
Artist Statement
I want to articulate how material and form have the potential to simultaneously elicit tenderness, familiarity, and alienation. Through material investigation and labor intensive processes, my thoughts become sculpture.
I find comfort in making, physically manifesting contemplation through labor. Though a gesture of generosity, the process is also compulsive, carrying the weight of an obligation. I am continuously navigating this dichotomy, negotiating the needs of my work with my own capacity to give; I empathize with the nurse. I feel deeply connected to and profoundly detached from the things I make, like a vital organ tethered outside of my body.
Bio
Allison Rose Craver (1988) grew up in East Aurora, NY. She received an MFA from Ohio State University in 2017, and holds a BFA from New York State College of Ceramics at Alfred University. Allison's work is process driven, utilizing ceramics materials in conjunction with fiber and found objects to explore the nature of care and labor. She currently lives and makes in Saint Paul, MN.