FALL ART TOUR – Saturday, October 8, 2011
The eighth annual College Art Gallery Collaborative Fall Art Tour is taking place on Saturday, October 8. Free buses run between 10 college and university art galleries starting at 1 p.m. and ending at 5 p.m. For more information, visit www.actc-mn.org/academic/cagc.
---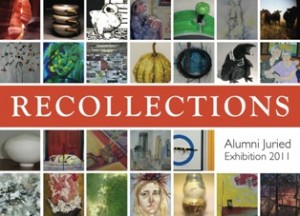 RECOLLECTIONS – Alumni Juried Exhibition
Gage Family Art Gallery and Christensen Center Art Gallery
August 5 – October 22, 2011
Reception: Friday, October 21, 5-7 p.m.
This exhibition features the artwork of Augsburg's alumni in both galleries.
---
Gary Erickson – Impressions of China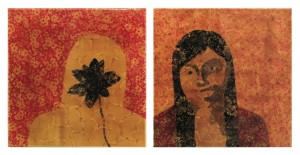 October 31 – December 16
Gage Family Art Gallery
Gary Erickson's exhibition features architectural tiles that incorporate and expand on the traditional Chinese technique of stamped impressions and under-glaze decals. Inspired by his travels to Jingdezhen, China, Erickson alters, cuts, and masks the decals in a process similar to printmaking to create a layered effect on the tiles as he explores imagery from his travels and nature.
---
David Wilson – Ocotillo
November 3 – December 16
Christensen Center Art Gallery
Artist David Wilson, from Knoxville, Tennessee, creates a bold drawing installation that explores the concept of endless drawing.
ALL-STUDENT JURIED ART EXHIBITION 2012
April 4 – May 5, 2012
This annual student art exhibition features artwork produced by students at Augsburg over the past year
Christensen Center Art Gallery
and Student Art Gallery
Reception:
Thursday, April 19, 4:30-6 p.m.
Awards presentation: 5:30 p.m.
Award Sponsors:
Blick Art & Craft Supplies
Penco Artists' Supply Warehouse
Utrecht Art Supplies
Wet Paint
UP NEXT – SENIOR ART EXHIBITION
April 4 – May 5, 2012
Gage Family Art Gallery
This group exhibition highlights the artistic achievements of those graduating with an art major, art minor, architecture degree, or graphic design certificate.
Reception: Thursday April 19, 6-7:30 p.m.
Luminescence – Ann Butwell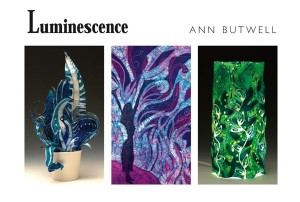 Summer 2011 – Summer 2012
Oren Gateway Center
Reception:  Thursday, April 19, 6 -7:30 p.m.
Ann Butwell's hand-batiked pieces are showing throughout the year in the sculpture alcove in the Oren Gateway Center. By manipulating hot wax on paper and fabric, she creates designs and subjects that resonate boldly when illuminated.  Formerly a program coordinator in the Center for Global Education Office at Augsburg College, she is now the Education Abroad Advisor at Berea College in Kentucky.
Images:
Secrets of my Sea Garden I
Dreaming of Gratitude
Secrets of my Sea Garden III
Blessings – KimyiBo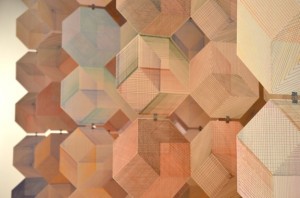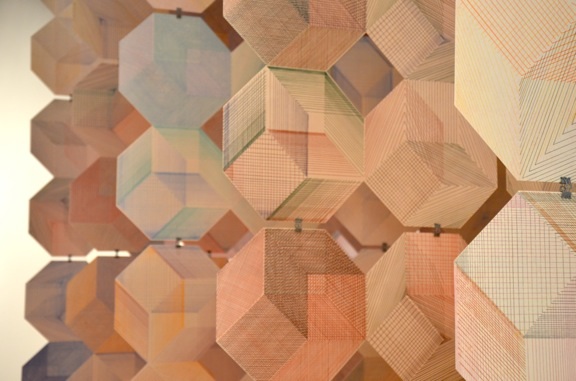 Gage Family Art Gallery: May 18 – July 20, 2012
Blessings is an exhibition that explores the idea of change. Through a large-scale print installation, artist KimyiBo works with spatial depth, tension, and patterns to reflect and record her own shifting emotions.
In KimyiBo's own words, "My art is about change. I record shifting emotions through abstract images that conduct flows of energy. The methods I use are ordering space with changing patterns, playing with the dynamics between flatness and depth, creating tension between two opposing forces."
KimyiBo received her BA in Fine Arts from the University of Pennsylvania, Philadelphia and an MFA in Printmaking from Seoul National University, Seoul, Korea. She has had solo exhibitions at Gallery Gaia in Seoul, Korea and the UV House in Heyri, Korea. She currently lives and works in the Twin Cities.