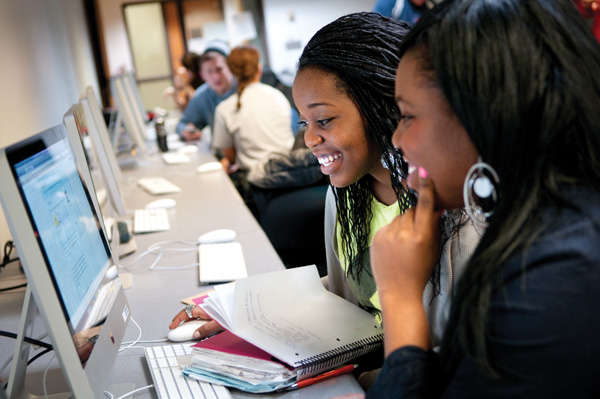 Fall Registration
Academic Advising is meeting with incoming new first-year students for fall registration!  We will work closely with you to get registered in your fall classes and explain the curriculum, review majors and discuss placement tests.  To schedule an appointment, call 612.330.1302 or email auggiefirstyear@augsburg.edu. Appointments can be on campus, or for students that live a distance away, remotely through Google Hangout. 
Placement Tests
Students will take placement tests in writing, math, and language (if you have experience in Spanish, French or German) before registration, and we will work with you to coordinate this.
Students with disabilities may request accommodations for placement tests. To arrange this, call the CLASS Office at 612-330-1053. Documentation regarding a disability needs to be received one week before any scheduled tests.
Questions? We are here to help! Contact us at us at auggiefirstyear@augsburg.edu or call 612-330-1302.