CGE is nationally recognized for its work in experiential, intercultural, and educational travel opportunities. More than 16,000 people have participated on over 1100 international travel seminars, which are well-known and respected for exposing travelers to a variety of points of view, especially the perspectives of those working for justice and human dignity.  CGE also operates undergraduate summer and semester abroad programs in Mexico, Central America, Cuba, the Netherlands, and Southern Africa, which have served over 2,600 students from more than 330 institutions of higher education.
What makes us unique in the field of education abroad is our pedagogy and commitments.
The mission of the Center for Global Education at Augsburg College is to provide cross-cultural educational opportunities in order to foster critical analysis of local and global conditions so that personal and systemic change takes place, leading to a more just and sustainable world.
CGE is a program of Augsburg College, a private college of the liberal arts and sciences located in Minneapolis, Minnesota.
Recognition and Awards
2014 – Best Practices in International Education Exchange Award from NASPA: 

Student Affairs Administrators in Higher Education 

2012-2013 – PRIDE Award from Augsburg College (Mexico site)

2012 – GoAbroad's Innovation in Access and Equity Award

2006-  Council on Social Work Education's Partners in International Education A

ward

2003 – National Society of Experiential Educator's Program of the Year Award
Affiliations
CGE is a member of the following professional organizations: Diversity Abroad, The Forum on Education Abroad, NAFSA: Association of International Educators, Institute for International Education (IIE), and the Association of International Educational Administrators (AIEA).  CGE is also committed to Generation Study Abroad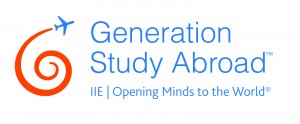 .