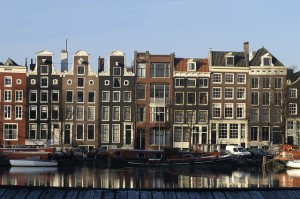 Location
Since 1982, CGE has coordinated several educational programs throughout diverse locations in Europe.  We are excited to be extensively working in this region again!
CGE's programming in Europe focuses on Croatia, France, Germany, Ireland, the Netherlands, and Spain.  Morocco is also a potential destination that is often combined with travel to Spain.
Traveling to Europe with CGE will introduce participants to elements of the region you may not see with other tour and group operators.  Our programs expose travelers to a unique breadth and depth of society – from prominent public leaders to marginalized communities.  While we certainly visit interesting museums and famous places, we are rooted in community-based education, through which we emphasize the often unheard or undervalued stories of people in the region. Past CGE travelers highlight the extensive learning they would not have had access to otherwise. Our educational pedagogy is intercultural, experiential, holistic, analytical, and transformative.
Possible Program Themes
War, peace and reconciliation
Economics and globalization
Human rights and the international justice system
Water management and the environment
Ethnic minority groups
Migration, immigration, and xenophobia
Public health and healthcare
Music/arts
Religion and inter-religious efforts for peace and development
Sexuality/gender issues
Comparative review of the above issues in the European versus North American context
Potential Visits and Excursions
Dialogue with NGOs and community groups working with marginalized communities
Meet with a representative of the International Criminal Court and witness a trial
Hear a panel of researchers and graduate students discuss their findings on the impact of  economic crisis on different social sectors/communities
Visit world class museums and historical sites
Visits to specialized archives and libraries dedicated to topics such as women's history, world population trends, and international gay and lesbian issues
Meet with members of Parliament and other government representatives
Meet with feminist activists and researchers and caregivers to victims of sexual violence in war
Accommodations
In keeping with the style and philosophy of the seminar, you will stay at a modest hostels or hotels with 2-3 people per room. Some travel seminars may include a family stay to introduce you more intimately to local life.