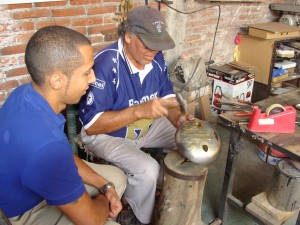 CGE-Mexico offers internships for credit as part of the Summer Academic Program.  Students also have an option to participate in an not-for-credit internship during the summer.
By completing internships in Mexico, students will not only gain valuable experience working in a Mexican organization but will also learn about cultural issues, organizational analysis and personal and professional development through class discussions and/or one-on-one supervision with CGE professors.
Credit is availble in business, environmental studies, history, interdisciplinary studies, language and cross-cultural studies, marketing, political science, religion, Spanish,  women's studies, or youth and family ministry
To apply for a part-time summer internship for credit in Mexico, you must apply to the summer academic program and gain acceptance.
If you are interested in a full-time summer internship in Mexico, you do not need to fill out a Summer Academic Program application, but you do need to fill out the Full Time Internship Application.
Video
Be sure to check out internship-related videos (like this one!) on our YouTube Channel.