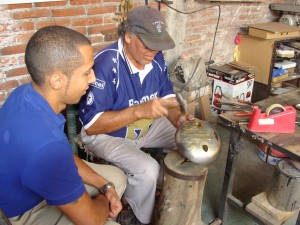 Be sure to check out course syllabi for academic information related to for-credit internships.
Summer Internship Information by Region:
Mexico
CGE-Mexico offers internships for credit as part of the Summer Academic Program.  Students also have an option to participate in an internship not-for-credit during the summer.
By completing internships in Mexico, students will not only gain valuable experience working in a Mexican organization but will also learn about cultural issues, organizational analysis and personal and professional development through class discussions and/or one-on-one supervision with CGE professors.
Credit is availbe in business, environmental studies, history, interdisciplinary studies, language and cross-cultural studies, marketing, political science, religion, Spanish,  women's studies, or youth and family ministry
To apply for a part-time summer internship for credit in Mexico, you must apply to the summer academic program and gain acceptance.
If you are interested in a full-time summer internship in Mexico, you do not need to fill out a Summer Academic Program application, but you do need to fill out the Full Time Internship Application.
Namibia
Students can enroll in an internship as part of the Social Change and Development in Southern Africa summer program.
Internship Examples
In the past, students have had the opportunity to do an internship with an organization that provides support and advocacy for women living with HIV/AIDS.  Students have typically been involved with the English literacy component of this project, which allowed the women to feel more confident when talking to medical personnel about their health.  The interns have also worked with the women on life skills training and income generation programs. Other students have worked at a school for children who have been left out of the formal education system.  Interns working here have the opportunity to assist teachers with their classes, teach some individual lessons, and provide one-on-on tutoring.   Another available internship is with a feminist organization, where students have been able to contribute research and articles for a bimonthly magazine.  Internship have also helped to organization and participate in the Young Feminist Camp. These are just a few examples, and many more internships are available.
Credit is available in environmental studies, history, interdisciplinary studies, language and cross-cultural studies, political science, religion, women's studies or youth and family ministry
Students must be accepted to the summer program in Namibia before applying for an internship.
Video
Be sure to check out internship-related videos (like this one!) on our YouTube Channel.