October 8-10, 2015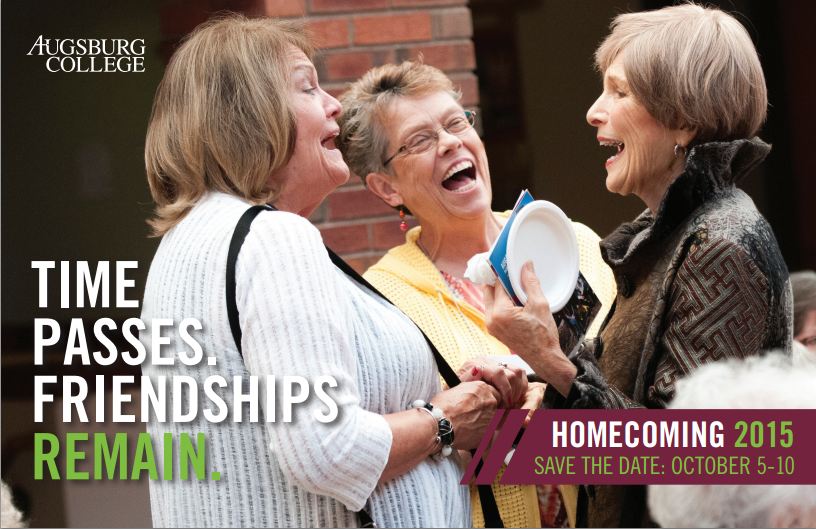 Homecoming & Reunion Q&A Information
Would you like to help organize your reunion?
Please contact:
Amanda Storm Schuster
schustea@augsburg.edu
612-330-1098

You must register for Homecoming at Augsburg to guarantee your spot at each event.
Join the Homecoming and Reunion Weekend event and your class reunion page on Facebook to share photos and stories with Auggies from your class!
60th Reunion for the Class of 1955
50th Reunion for the Class of 1965
40th Reunion for the Class of 1975
25th Reunion for the Class of 1990
10th Reunion for the Class of 2005