Alyson Astleford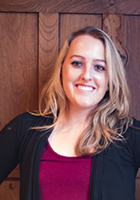 Pike House President
Alyson is a first-year student at Augsburg. She golfs on the Women's golf team and actively participates on the Speech team as well! Fun fact, she is a triplet and enjoys spending time with friends while exploring downtown.
Gabe Benson
Hesser House President
Gabe is in his second year here at Augsburg. He is an English (Literature, Language, and Theory) and Communications Studies double major with a minor in Business Administration. Outside of Honors, Gabe tutors in the Writing Lab, is the Opinions Editor for the ECHO, and edits for the Murphy Square. When he isn't in class or editing papers, he can be found reading, hanging out with any of his fourteen amazing roommates, or using the Oxford Comma.
Erica Bryer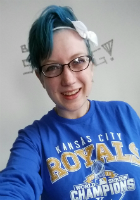 Pike House President
Erica is currently in her 4th year at Augsburg University majoring in English as a Second Language and German and minoring in Music. This is her third year as a Pike House President. Last year she was the Managing Editor of this year's Augsburg Honors Review. Erica spends her time obsessing over her cat or dreaming of traveling literally anywhere.
Joaquin Delgado-Ortiz
Crockett House President
Kristian Evans
Hesser House President
Kristian is a sophomore Communications major and Marketing minor. As a third generation Auggie, Kristian has a great love for this campus and community. Hesser House is actually named after the man that officiated Kristian's parents wedding. In his spare time, Kristian works as the Sports Editor for the Echo, produces a weekly podcast and is the play-by-play voice for several Augsburg sports teams. He also enjoys long walks on the beach and writing clichèd biography paragraphs.
Winston Heckt
Griffin House President
Andrew Jewell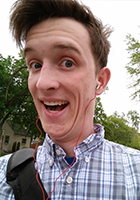 Griffin House President
Andrew is a third-year studying Computer Science and Mathematics. He fell in love with the Honors Program at Augsburg after being told that he looked just like then-director Bob Groven on his first visit to the school and hasn't looked back since. When he's not doing something for Honors, Andrew can also be found attending various other student groups including QPA, the Augsburg ACM chapter, and Murphy Square – not to mention his prolific writing for The Echo. In his free time, Andrew enjoys watching movies (especially animation!), running or biking through Minneapolis, and exploring the wilds of the internet late at night.
Blair Stewig
Crockett House President
I am a biology major, with minors in environmental studies, religion, and chemistry. Originally from Maple Lake Minnesota. I am on the cross country and track teams at Augsburg and write for the Augsburg ECHO. When I am not running around, in lab, or tutoring; I enjoy knitting and cooking without recipes. I really love that Augsburg has allowed me to pursue my wide variety of interests while on campus. Exploring my many curiosities has allowed me to learn more about myself, and about the world around me. I am excited to get to know the Honors Council Faculty, and to serve as a connecting link between the students of the Crockett house and the Honors Council.