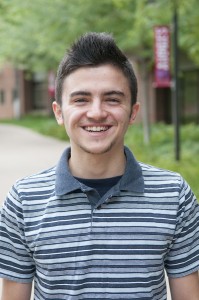 The LEAD Fellows Program focuses on student development through direct engagement in the community. LEAD Fellows work in the community to address social issues such as education, homelessness, racial justice and poverty. Students attend regular meetings to reflect on their work in the community together. They focus on creating a greater understanding of campus-community collaboration as well as engaging other students in the important work to be done in the community.
Expectations of LEAD Fellows:
Eligible for work study funds through awarded financial aid or comparable financial need demonstrated
Passionate about community involvement, social justice, and political issues
Able to make a 2-4 year commitment to participating in the LEAD Fellows program
Work 8-18 hours/week with a community partner (totaling ~140 hours a semester)
Pursue the Leadership Studies Minor.
Attend all LEAD Fellows meetings (~4 hours/ month)
Be an active participant and community builder
Apply now for a position in the 2018/2019 cohort of LEAD Fellows. Applications from incoming first year and transfer students are due August 14, 2018.