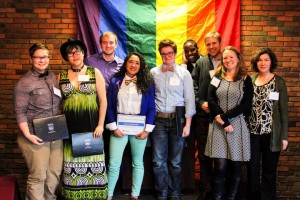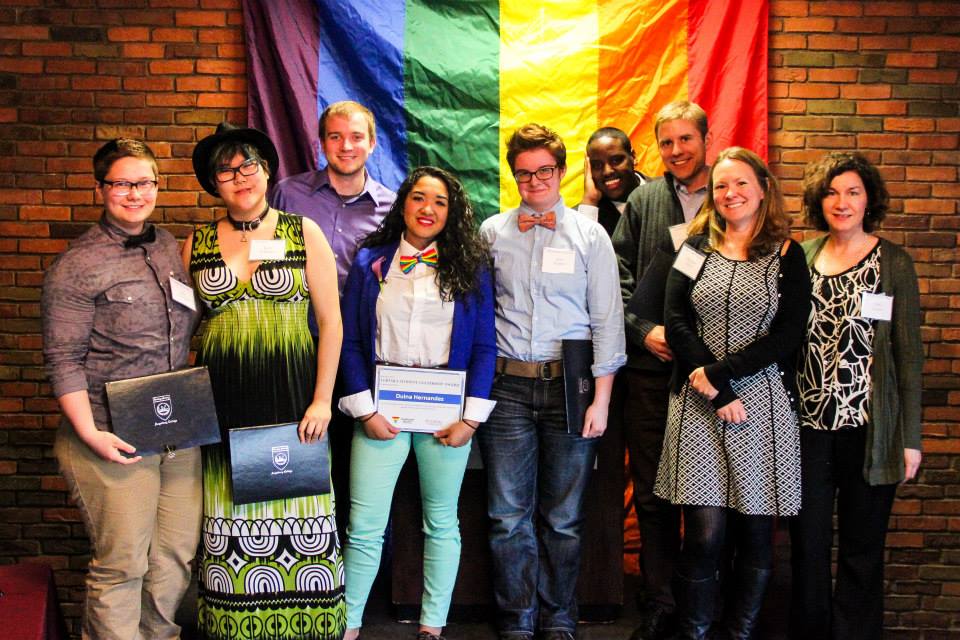 LGBTQIA Services offers a number of awards and scholarships to LGBTQIA- and allied-identified students, staff, and faculty.  All awards are open for applications and/or nominations in mid-spring semester, and the recipients are recognized and honored at Lavender Celebration in April.
Karen Neitge Scholarship
The Karen Neitge Scholarship, in the amount of $300.00, is awarded annually to a current student of any class, major, or program. The Scholarship criteria are based upon academic achievement (minimum of GPA of 3.0 needed), financial need, and a commitment to issues of social justice, particularly in the areas of gender expression, gender identity, and sexual orientation.
The Karen Neitge Scholarship was endowed in 1996 by Karen Neigte Holt, a 1990 alum of Augsburg College.
LGBTQIA Student Leadership Awards
The LGBTQIA Student Leadership Awards are awarded annually to several students of any class, major, or program. The Awards criteria are based around LGBTQIA- and social justice leadership and activism on campus.
Augsburg Pride Award
The Augsburg Pride Award is awarded annually to a staff, faculty, department, or student organization at Augsburg that has shown a commitment to advocacy, visibility, equity, and justice for LGBTQIA individuals at Augsburg.