on may 18 augsburg college hosted the second annual Leadership Summit
The Midway Chamber was proud to once again host the Leadership Summit at Augsburg College. This half day event was full of great information guests could take back to the office.
Jodi Harpstead, CEO at Lutheran Social Service of MN presented:
150 Years of Learning to Live Together – Midway in our Journey?
Prior to serving as Lutheran Social Services CEO, Jodi spent 23 years with Medtronic, Inc where she held significant positions including President of Global Marketing and U.S. Sales in the Cardiac Rhythm Management Division. An exceptional leader, she has volunteered in leadership capacities for a variety of other organizations. Her perspective and insights on compassion and competence to make a difference help serve the connection between the business and nonprofit sectors of Minnesota's economy.
The Leadership Summit included admission to one of the below sessions:
iOpt Leadership Analysis: Tom Morgan, Professor of Leadership Studies at Augsburg College
Input Output Processing Template (iOpt), analyzes how people take in information and how they act on it. Co-workers and team members may have different styles but each adds an important aspect to strategy development and decision-making.
ICS Workshop: Joanne Reeck, Chief Diversity Officer at Augsburg College
The Intercultural Conflict Styles (ICS) Inventory Workshop is designed to help individuals continue to grow in their intercultural competence and to build the awareness, knowledge, and skills necessary to create more inclusive spaces in the workplace and beyond.
Wednesday, May 18
8:30 a.m. – 1p.m.
Augsburg College
Nicaragua: A Celebration of 10 years of Leadership and Learning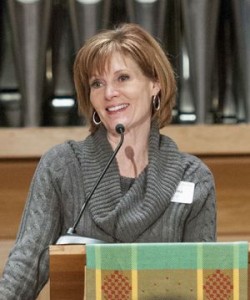 On Thursday, January 22, students, alumni, faculty, and guests of Augsburg's Master of Arts in Leadership (MAL) and Physician Assistant (PA) Programs gathered on campus to celebrate the 10th anniversary of the MA in Leadership course "Universal Responsibility and Leadership: A Nicaraguan Experience." The course is an unforgettable experiential learning seminar that has been attended by more than 160 MAL and PA alumni and students.
The event was hosted by Diana Pierce, MAL '15, KARE-11 News anchor and 2014 Nicaragua trip participant. It included Nicaraguan food, photos, and music.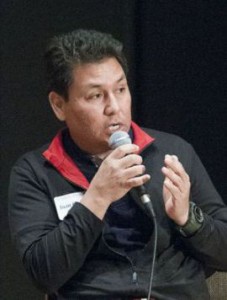 Special guest Juan Carlos Lopez, program coordinator for Augsburg's Center for Global Education and Experience in Nicaragua, joined us for the event. Lopez shared his insights and stories in an interview with Pierce and questions from the audience.
Proceeds from ticket sales went to Nica HOPE, a nonprofit based in Managua that works with communities living around the Managua city dump to offer long-term solutions to entrenched poverty through education and practical skills training.
As a student in the Nicaragua course, Pierce captured some of her experiences through photos and video footage. Once home, she and her daughter, Chelsea Babcock, created a video as a way to reflect on what she and other participants discovered.
Augsburg College has a long history of global engagement led by the staff in Augsburg's Center for Global Education and Experience.
About the course
ML 577 Universal Responsibility and Leadership: A Nicaraguan Experience helps students develop personal perspectives on the meaning of universal responsibility while exposing them to the leadership dimensions and challenges of another country.