Augsburg's Master of Music Therapy
Vision and mission of the MMT program
To prepare students to be leaders in the field, while fostering their passion to serve clients and families, and offer unique learning experiences that allow them to discover and realize their full potential.
To engage students in life changing experiences, rich in experiential learning, collaborative in nature, fostering a holistic view of the use of music in health, healing and wellbeing.
To advance the practice of music therapy by preparing students through a hybrid master's degree program that is innovative, flexible and possesses breadth and depth, designed to meet the changing demands of healthcare.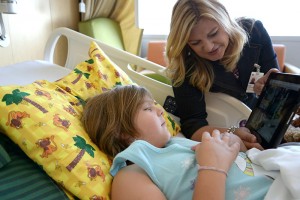 The program offers two points of entry:
Students who are currently board certified music therapists
Equivalency plus – a program for students who have completed a bachelor's degree in music but not in music therapy. In the equivalency plus  MMT program, students will complete their prerequisites in a summer intensive (May start) prior to the MMT program (Sept. start) or in addition to their masters requirements.  The prerequisites must be completed before you can begin your six month internship.
Hybrid program with on campus intensive sessions combined with online coursework.
Opportunities for clinical work and research in a variety of major health care organizations such as: University of Minnesota Amplatz Children's Hospital, Methodist Hospital, Park Nicollet Struthers Parkinson's Center, Melrose Institute and Fraser School.  Set up in an urban and metropolitan community.