Augsburg's Master of Music Therapy beginning in Fall of 2014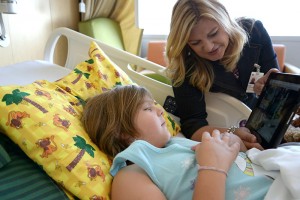 The program will offer two points of entry:
Students who are currently board certified music therapists
Equivalency plus - a program for students who have completed a bachelor's degree in music but not in music therapy. In the equivalency plus  MMT program, students will complete their per-requisites in a summer intensive prior to the MMT program or in addition to their masters requirements.  The pre-reqs must be completed before you can begin your six month internship.
Hybrid program with on campus intensive sessions combined with online coursework.
Opportunities for clinical work and research in a variety of major health care organizations such as: University of Minnesota Amplatz Children's Hospital, Methodist Hospital, Park Nicollet Struthers Parkinson's Center, Melrose Institute and Fraser School.  Set up in an urban and metropolitan community.