With the growing number of multiracial students and transition in leadership in each department this umberal was created to label the space in which we serve students. Multicultural Student Services IS NOT A DEPARTMENT. Since the existence of the 4 departments in 1993, the space and departments were known as Ethnic Student Service Directors or Ethnic Directors. In 2013, to be more inclusive to our student and campus partners, Multicultural Student Services was established to connect students, departments and community. MSS is essential the artificial glue of the 4 departments.
Multicultural Student Services serves as an umbrella for the following departments: American Indian Student Services, Latinx Student Services, Pan Afrikan Center, and Pan Asian Student Services; providing advising, mentoring, support, and fellowship to ethnically diverse students. Services provided by Multicultural Student Services include:
Assisting students with the admissions process and financial aid application
Providing academic advising and course planning
Offering counseling services (personal, social, and cultural) including interventions, crisis counseling, and advocacy
Fostering student security and comfort
Providing opportunities to network with other students, faculty, staff, and alumni of color
Offering community and professional referrals, networking opportunities, and information for jobs and internships
Supporting and assisting admissions in the recruitment of ethnically diverse students
Assisting with new student orientation and registration
Assisting in the social and cultural transition to college
Advising student organizations including Augsburg Indigenous Student Association (AISA), Pan-Afrikan Student Union (PASU), Augsburg Asian Student Association (AASA), Muslim Student Association (MSA), and Augsburg Latin American Students (ALAS)
Offering scholarship opportunities as well as assists in seeking/provides resources for other scholarships
Assisting Scholastic Connections program in seeking mentors
Multicultural Student Services
612-330-1663
Office Location: Oyate' Commons, Christensen Center basement
The four individual programs (American Indian Student Services, Latinx Student Services, Pan Afrikan Center and Pan Asian Student Services) are housed together in the basement of the Christensen Center building in Suite 2. The space is shared with Study Away/Abroad (2 staff) and International Student and Scholar Services (ISSS) (3 staff). In 2014 we named the space Oyate' Commons in recognition of the first inhabitants of this land, the Dakota people. Oyate' is the Dakota word that translates in english to "the people" or "the nation".
American Indian Student Services
Director: Jennifer Simon
612-330-1144
aiss@augsburg.edu
American Indian Student Services Website
Latinx Student Services
Director: Ruby Murillo
In English: 612-330-1309 | En Español: 612-330-1459
latinx@augsburg.edu
Latinx Student Services Website
Pan Afrikan Center
Director: TBA
612-330-1022
pac@augsburg.edu
Pan-Afrikan Student Services Website
Pan Asian Student Services
Director: Hli Vang
612-330-1530
panasian@augsburg.edu
Pan-Asian Student Services Website
Annual Event: Fall Leadership Retreat
Friday, Sept 21 – Sunday, Sept 23, 2018 @ Camp Friendship — about 1 hr 15 minutes from campus.
Join student organizations from Multicultural Student Services & International Student and Scholar Services for our annual Fall Leadership Retreat!
Each year, we take students off campus for the weekend to build community, engage in important discussions, gain leadership tools and have fun!
Student organizations who plan the FLR consist of:
Augsburg Indigenous Student Association
Augsburg Asian Student Associations
Augsburg Latin American Students
Pan Afrikan Student Union
International Student Association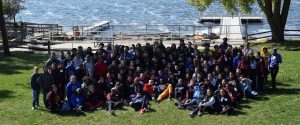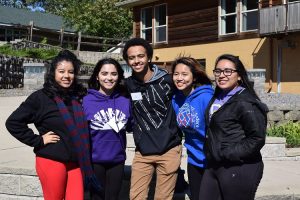 UPCOMING EVENT: MSS Scholarship Recognition
Tuesday, November 12, 2018
Augsburg University, Hoverston Chapel, 5pm-7pm