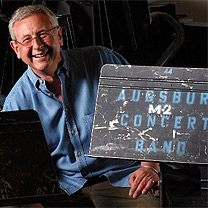 We welcome your interest in our music department.
We offer five music degrees (including Music Business, Music Therapy, and Music Education), seven ensembles (open equally to majors and non-majors), faculty- and student-led chamber groups, excellent studio instruction with both half-hour and full-hour lesson options, and the possibility of a year of free private lessons for any first-year student who participates in an ensemble.
Fine Arts Scholarships, in the amount of $3,000, are available to incoming first-year and transfer students, and each of these scholarships is renewable over the course of the next three years for a maximum of $12,000 in aid through your four years of college.  These scholarships are won by auditions which are scheduled here every November.
I invite you to explore our department pages & then continue to fill out our interest form to receive more details and to connect with faculty.
Many thanks for your interest, and sincere best wishes for your college deliberations.
Robert Stacke, PhD
Music Department Chair