Spring Masterworks Chorale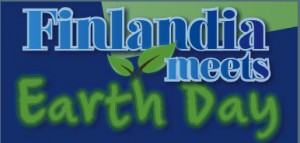 Saturday, April 23, 2016 – 2 p.m.
Central Lutheran Church
333 S. 12th Street, Minneapolis
A freewill offering will be taken during the performance.
Fall Masterworks Chorale
Saturday, October 17, 2015 – 5 p.m.
Hoversten Chapel
Foss Center, Augsburg College
A freewill offering will be taken during the performance.
Classics of American Music including Psalm 148 by Jeff Whitmill, Street Corner Spirituals by Alice Parker, Set of Three by Cecil Effinger & To Saint Cecilia by Norman Dello Joio.
Advent Vespers
December 4 and 5, 2015
Central Lutheran Church
Minneapolis, Minn.
Advent Vespers Reservations
Advent Vespers celebrates the beginning of the Christmas season with traditional and contemporary hymns, anthems, and carols. The Augsburg College Advent Vespers celebration is one of the largest holiday music events in the Twin Cities with over 10,000 worshipers participating annually. Read more about Advent Vespers >>
---
About The Masterworks Chorale
The Masterworks Chorale of Augsburg is an auditioned symphonic chorus drawn from Augsburg College's students, alumni, faculty and community friends that presents choral masterworks from all periods of music history in order to preserve and promote the rich symphonic choral tradition for this and future generations. We present our concerts without charge in order to encourage the broadest possible attendance from individuals and families throughout the Twin Cities. A free-will offering is taken for those who are able to provide support. We look forward to welcoming you, your friends and family to our concerts throughout this Season.