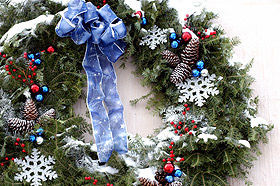 Though Dec. 20 marks the last day of final exams for Augsburg's undergraduate day program, it is also the day for the school's faculty and staff to celebrate the holiday season together at their annual Christmas party.
This year, the celebration will be held in the Christensen Center Lobby from 3 – 5 p.m. Hors D'oeuvres and beverages will be served.
Any faculty or staff with questions about the Christmas party are encouraged to contact Event Services at x1104.