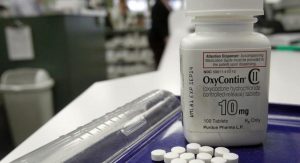 Amid the opioid crisis, recovery programs on college campuses are quickly multiplying, with over 100 campuses across the country. Augsburg University is one of them.
Students like Neil King, who is addicted to painkillers, now wants to recover and keep his life on track. King heard about Augsburg University's StepUP® program from his hospital roommate during recovery and decided to apply.
"When King first moved in to StepUP®, he was in a perpetual state of crisis. He stabilized, got used to being back in school and worked through the initial difficulties of recovery with the help of his counselor. The staff also helped him get necessities; he had shown up to school with only a duffel bag and two trash bags filled with clothes." Explains Sanchez on the article.
King will be graduating in just a few months with a degree in clinical psychology. He thanks his recovery to the community he was able to find at StepUP®.