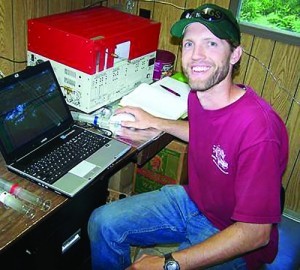 Jared Trost '00 was featured in an article by Isanti County News.
Trost, who is a hydrologist with the United States Geological Survey at the Minnesota Water Science Center, will present at Anoka-Ramsey Community College as part of the college's annual Science Night, "Minnesotans and Water: Insights into This Essential Relationship."
Trost obtained his bachelor's degree in biology and chemistry from Augsburg College and holds a masters of science degree from the University of Minnesota.
To read the article, visit the Isanti County News site.