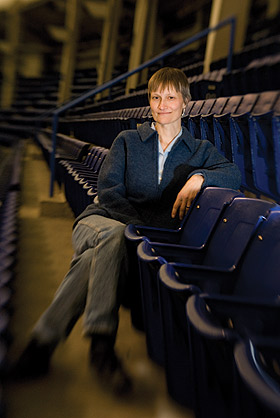 Midwest Home Magazine featured a Q & A with Kristin Anderson, professor of art history and Augsburg University archivist, about her presentation, "Residential Architecture of the 1950s and 60s," which focuses on ordinary homes from the period.
Anderson developed the presentation after she encountered strong interest in her continuing education class for real estate agents from people outside the real estate industry.
The interview by Camille LeFevre is available on the Midwest Home Magazine site.