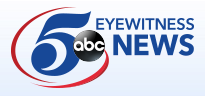 Minneapolis-St. Paul ABC affiliate KSTP recently aired a story on its Eyewitness News program about the ways in which Augsburg College's Women's Basketball team is mourning and honoring beloved coach Bill McKee, who passed away in August. The segment shares that the team has been remembering Coach McKee with patches on their jerseys, bracelets, and moments of silence before each game.
The segment features statements from Ted Riverso, the team's new head coach and friend of McKee, and Allison McKee '16, who is one of the team's captains and the late coach's daughter.
"It's important to me because I want to keep him as much a part of this season as I can," she said. "He was the most important person in my life."
Watch Augsburg Women's Hoops Honoring Former Coach McKee on the KSTP site.