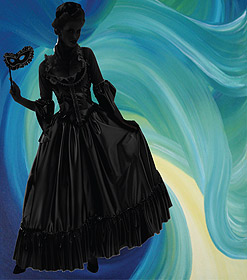 On Dec. 8, the first-year honors program students will perform a series of vignettes, entitled "Freudian Fairy Tales…and Other Stories."
The series begins at 7 p.m. in the Sateren Auditorium, which is in the Music Hall. Admission to this production is free, and Augsburg students, faculty, and staff are welcome.
"Freudian Fairy Tales… and Other Stories" features four 15-minute vignettes, each written, performed and produced by the first-year honors program students. The vignettes feature themes such as love, God, and the meaning of life. They also feature flamenco dancing, modern twists on fairy tales, and a relation of the work of C.S. Lewis and Sigmund Freud to modern-day life.