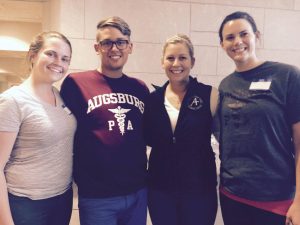 A first year student said "we volunteered this weekend at Community Meals and once again had a positive experience.  Many of the guests had stories about how Augsburg has helped them.  They were very excited to see us, and the other volunteers were especially kind."
The student volunteer went on to say that the guests engaged them in many good conversations about the students' future healthcare careers.
There have plans in place to continue volunteering at Community Meals as the fall semester continues.